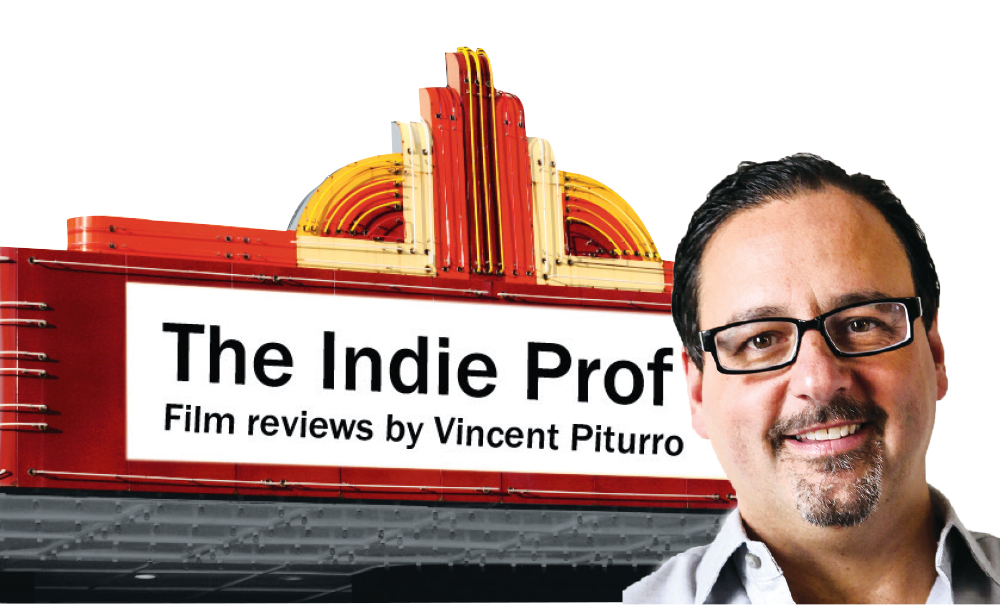 The annual Oscar column is here, so into the breach we go. Enjoy!
The Fablemans
The problem with being Steven Spielberg is always being compared to Steven Spielberg. When your filmography includes Jaws, E.T., Jurassic Park, and Schindler's List, among others, everything else you make gets compared to those films. The Fablemans is no different. Perhaps if someone else had directed this semi-autobiographical tale, it would be receiving more acclaim. As a Spielberg film, however, it is just average. It is touching, funny, whimsical, nostalgic, and it displays the power of art to sustain us through tough times. The antisemitism plotline is also important, and now, as always, it carries particular resonance. Overall, I recommend this film, but I don't see a great deal of awards coming its way on Oscar night.
The Triangle of Sadness 
If Fellini made a horror film, this might be it. This winner of the Palme d' Or at Cannes may be unknown to most American audiences, but it shouldn't be. This film will surprise, delight, shock, and ultimately sadden most viewers. It can be oblique and even childish at times, and that is part of the point. The film is about people, how we organize ourselves, how we treat ourselves, and what we really value. Just when you think the film is about something, it turns on that something. And then it turns on it again. And then again…. I don't see this winning any awards at an American ceremony, but it should be on your must-see list. Now.
Elvis
Director Baz Luhrmann is an acquired taste, or maybe even an extreme one that you either love or hate. His films have also been divisive—Romeo + Juliet, Moulin Rouge, The Great Gatsby—with audiences harboring strong opinions about them. One subjective quality, however, is his technical brilliance, and that is certainly on display here. His work with actors is also invigorating, and that ability shines here too. Austin Butler is luminous as the eponymous legend. I was thrilled by the film and loved the postmodern treatment of Elvis' life, but not everyone will have the same reaction. Watch and decide.
Babylon
This is a wild ride and an over-the-top film that is brilliant at times, disgusting at times, and a visual treat that takes you on a cinematic journey for the entirety of its 180 minutes. The opening sequence is emblematic of the whole film: an elephant is hauled up a small mountain on a dirt road in 1926. The destination is the mansion party of a film magnate and the elephant is the star attraction in a celebration full of sex, drugs, debauchery, depravity, and death. In short, it tells the story of Hollywood in the 1920s and the move from the silent cinema to sound cinema; the move from independent productions to studio control; and the move from an untamed monster to a pre-packaged formula that became Hollywood in the age of censorship. The acting is also very good, with an ensemble cast that is fascinating if not captivating. Therein lies the knock for the Oscar nod: it covers so much ground that the characters and story fall away. Perhaps that is why it wasn't nominated for best picture (although nominated in 3 other categories). It is visually stunning, technically brilliant, but unfortunately, it is occasionally distant.
Tár
As a friend mentioned to me, if this were about a man, it would be wholly uninteresting. But Cate Blanchett as a talented, self-possessed conductor who takes advantage of the people around her—harming them and abusing her position—makes it a fascinating portrait. The characterization is mesmerizing, and the film includes shining moments of secondary characters that effectively frame Blanchett. Make no mistake, however, this is a star vehicle. I also found it visually dull for much of the film even though we are engaged in the story. It might be the opposite of Babylon and for that reason, it is not my choice for best of this lot.
The Banshees of Inisherin
I can see a Best Original Screenplay Oscar for this film. I can also see a Best Actor award for a wonderful Colin Farrell and a possible upset for Best Supporting Actor in Barry Keoghan. If you don't know the latter's story, look it up. The writing, acting, and directing are flat-out brilliant. My only hesitation with this film is that the visuals take second or third string in the lineup, and the film could have easily been made as a play. Plays and films are opposite mediums, with plays focusing on dialogue and films emphasizing visuals. This is still thoroughly captivating and expertly crafted; it is just not Best Picture material according to my criteria.
Top Gun: Maverick
This is sheer Hollywood fun—an action film that knows what it is and that delivers for the audience. It is well made, and it is crafted like classic Hollywood cinema from the 50s. It also kicks—the cinematography is dynamic, the sequences are enthralling, and we are literally flying around the sky with the cast throughout the film. This is great fun, and a film I could watch a few times. If you are of a certain age, it also has nostalgia as an added value. As an Oscar contender, however, that's another story.
Everything, Everywhere, All at Once
Michelle Yeoh is an international treasure and this wild, whiplash-inducing adventure through the multiverse shows her off to the world (again!). This film lays on the gas and never lets up, running us through the miraculous, the absurd, the ridiculous, and in the end, the poignant. The technical aspects are mind-bogglingly stunning, the acting is superb, the direction is brilliant, and the entire package is what I look for in a Best Picture winner.
Due to time and availability, I was unable to screen Avatar or Women Talking. I will post a review of the latter in the coming months. For the former, you'll have to make do with one of the other million reviews!
All Quiet on the Western Front—reviewed last month, so please read it there.
My choice for best picture: All Quiet on the Western Front
What I think will win: Everything, Everywhere, All at Once
I would be ecstatic with either, but I will not get my hopes up; this is, after all, the Oscars!
Vincent Piturro, Ph.D. is a Film and Media Studies Professor at MSU Denver. He can be reached at vpiturro@msudenver.edu or follow him on Twitter. For more reviews, search The Indie Prof at FrontPorchNE.com.