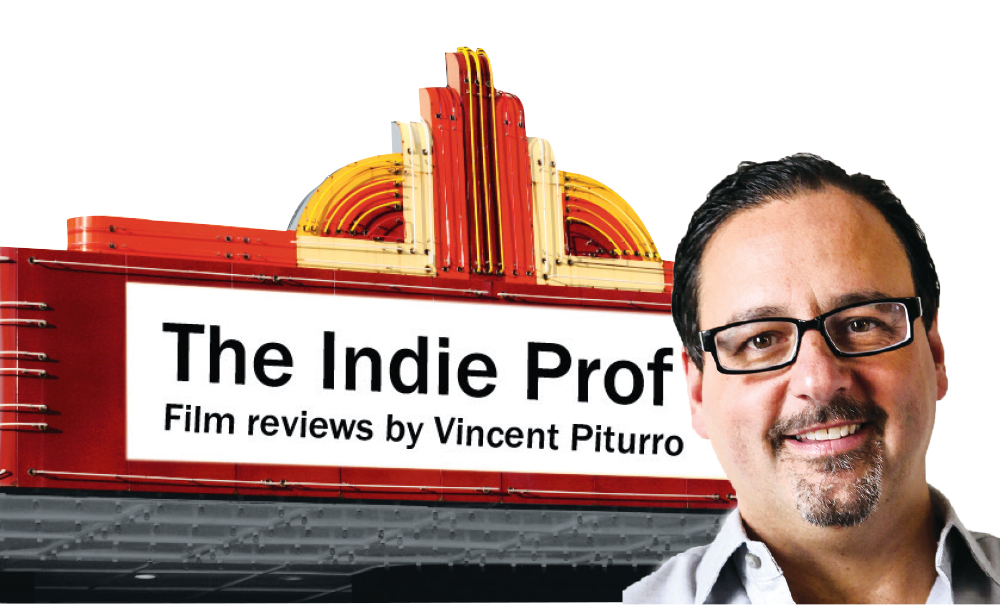 So many businesses are hurting in these unprecedented times, and that includes our favorite movie theaters. The Sie Film Center is now streaming its films, and a small percentage of the rental fees goes toward trying to keep the Center alive. I review one of the current films below, and you can find the complete list of movies at denverfilm.org; you can even pair rentals with their special food delivery option, "Dinner With a Movie." Support a local treasure as you navigate this crazy world.
A Good Woman Is Hard to Find (2019)
This very Hitchcockian thriller follows a recently widowed young mother (Sarah Bolger) of two as she struggles to get by after her husband was murdered. One day a local drug dealer, who has stolen from bigger dealers, forces his way into her apartment, threatens her at gunpoint, and makes her keep his stash hidden there while he deals the drugs and is simultaneously hunted by the local kingpin (Edward Hogg). Things go downhill from there, and not necessarily in a simple, formulaic manner. It gets downright ugly.
Bolger is both believable and forceful in the main role as she uses her newfound "superpowers" to make her way through the morass of her immediate world. Hogg steals his scenes as the linguistic sadist who rules the local drug scene. In true Hitchcock fashion, he is a worthy antagonist with a penchant for giving English lessons (some of which, this Professor notes, are not correct). The whole production becomes overly hyperbolic at times, but the tension, thrills, and blood make this wacky film a satisfying view.
You will like this if you enjoyed Psycho, Les Diaboliques, and/or Hard Candy
Starts May 8 at the Sie Film Center, online at denvefilm.org
Also recommended at the Film Center: The Infiltrators (2019), a lively story about a group of undocumented youth who infiltrate a for-profit detention center; and Capital in the 21st Century (2019), a documentary adapted from the bestselling book examining wealth, power, and inequality. Try "Dinner With a Movie" this weekend!
Ozark (Season 3—Netflix)
If you liked seasons one (reviewed 9/17) and two, you will love season three. In that review of season one, I stated that the series is "a wild, unpredictable, interesting, lively, and unlikely new show that continually surprises and delights" while praising Jason Bateman who produces, stars, and directs several episodes. Season two followed that same line and season three amps up the crazy tenfold. The story of the suburban Chicago family (father, mother, daughter, son) who moved to the Ozarks and launder money (yes, the entire family is in on it) for a Mexican drug lord now focuses on the family's casino business and their money-laundering scheme therein. We are barely scratching the surface.
The family is hounded by the FBI, is watched over by the drug lord's lawyer (Janet Mc Teer), is fighting with the Kansas City mob, and is struggling to stay together as a family. Bateman and wife, played by a wildly unpredictable and fantastic Laura Linney, rule the most unlikely of crime families and then sit down to a nice dinner at the end of the day. The cast is littered with fantastic performances starting with Bateman, Linney, and Mc Teer, but also from the fiery Julia Garner as the trailer-park girl who runs the casino, to the hillbilly-heroin-magnate played by Lisa Emery, to the enigmatic turns of Felix Solis as the Mexican drug lord. While the writing and performances have always been standout, the cinematography, editing, and music now lift the show's production values to a higher level. Still crazy, but then again, what isn't crazy these days?
You will like this if you enjoyed Breaking Bad, Better Call Saul, and/or Weeds.
Vincent Piturro, PhD, is a Professor of Film and Media Studies at Metropolitan State University of Denver. He can be reached at vpiturro@msudenver.edu. And you can follow "Indie Prof" on Facebook and @VincentPiturro on Twitter.