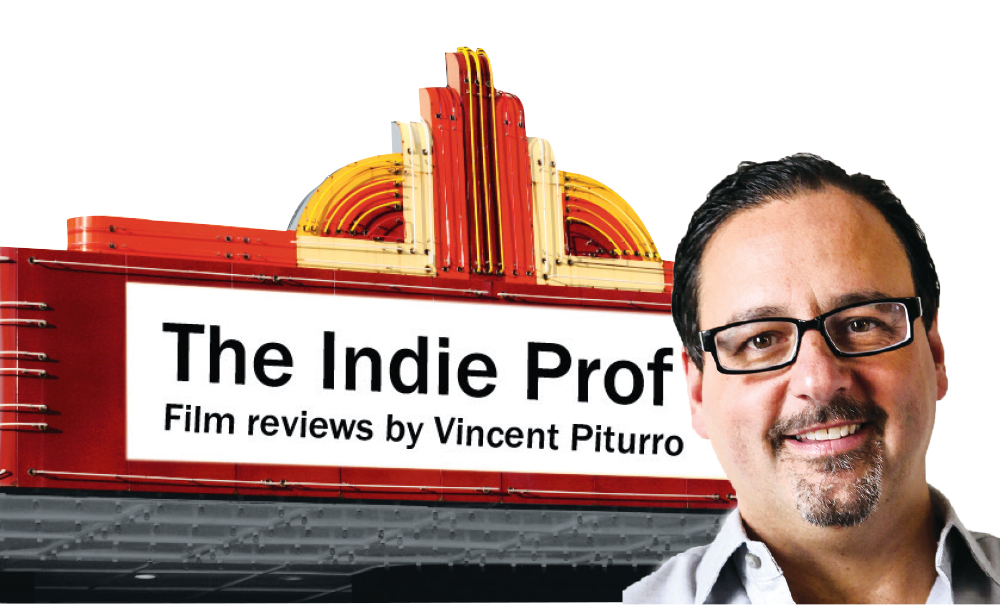 Each month, the Indie Prof reviews a current film in the theater and second film or series available on DVD or instant-streaming service. Follow "Indie Prof" on Facebook for updates about film events and more reviews or follow on Twitter @VincentPiturro.
When They See Us (2019)
New York City of the 1980s was a turbulent and tumultuous place, especially when it came to race relations. The Eleanor Bumpers case in 1984, the 1986 Michael Griffith incident, and the 1987 Tawana Brawley fiasco left the city tense and polarized. As a teenager growing up there at the time, I witnessed these events (and many others) firsthand. The worst of the decade, however, came at the end, with the case of the Central Park Five.
Ava Duvernay's Netflix miniseries tells the unbelievable and heartbreaking story of five boys—four black and one Hispanic—who were falsely accused of raping a white woman on April 19, 1989. Trisha Melli, out jogging in Central Park that evening, was beaten, raped, and left for dead (itself a horrific story). Police arrested Kevin Richardson, 14; Raymond Santana, 14; Antron McCray, 15; Yusef Salaam, 15; and 16-year-old Korey Wise. The boys were interrogated, tried, found guilty, and sentenced to prison. Wise was sent directly to adult prison because he was 16, while the other boys first went to juvenile detention. The polemical, divisive trial and subsequent conviction was front page news, and even NYC citizen Donald Trump took out a full-page ad in The New York Times urging the death penalty for the boys. The boys always maintained their innocence, however, and the trial brought out wild inconsistencies and accusations of police coercion. In 2002, a confession by the actual assailant (along with conclusive DNA evidence) exonerated the boys and secured their release; later, they received a settlement from NYC. The actual story is intensely sordid and highlights the shocking callousness and racism of everyone involved—a pitch that Hollywood may have laughed at due to its implausibility. Duvernay's docudrama injects much needed humanity into the milieu—it is an emotional, dense, hard-hitting, and beautifully made treatise to truth and injustice that exposes the sickening innards of the NY justice system. It is difficult to watch at times, and it dredges up all of the ugliness and division that was New York of the period. It is also an intensely visceral experience, and it made me sick.
The series itself is masterful in both its technical aspects as well as the acting, directing, and storytelling. I felt transported back to the period, and the pervasive realism and attention to detail were astonishing. Duvernay's direction is flawless, especially the way in which she handles the young actors. And those young actors' performances are astonishing—they inhabit their roles with a grit and tenderness rarely seen in such performances. More than anything, we sense the urgency in the characters. The entire production from top to bottom is nothing less than a revelation.
Beyond the production, the series has proven to be influential since its release in late May. Linda Fairstein, who led the Sex Crimes Unit at the time of the case, went on to be a successful author (and is ironically played by fresh felon Felicity Huffman). She is portrayed as racist and ruthless. Since the show aired, she was dumped by her publisher amid an outcry to investigate her entire record. Lead prosecutor Elizabeth Lederer (Vera Farmiga) is afforded more sympathy, although she prosecuted the case with vigor. Even though she still works for the D.A., she left her position as a Columbia University Lecturer amid protests against her. It seems as though at least some justice has been served. The one remaining person left in the universe who still does not admit to the boys' innocence, however, currently resides in the White House.
You will like this series if you enjoyed Ken Burns' documentary on the Central Park Five, Chernobyl, and/or The Handmaid's Tale.
Now playing on Netflix.
The Mountain (2018)
This interesting film from director Rick Alverson is a contemplative, slow-burn piece that features subtle and nuanced performances from an immensely talented and experienced cast. Alverson is known for thoughtful films that do not follow an oversimplified structure with manufactured conflict. This particular film tells the story of a 50s-era traveling doctor who performs lobotomies in the waning days of the practice. Jeff Goldblum is a standout as the doctor who is at the end of his run and about to become a dinosaur. His young and docile assistant—whom the doctor enlists into service after the young man's father dies unexpectedly—is played by Tye Sheridan in a wonderfully understated characterization. Alverson, like Duvernay, shows great talent working with actors.
The film received mixed reviews from festival reviewers, but this reviewer recommends it for those who don't mind slower-paced, thoughtful films. Taken simply as a straight-up narrative, it is an insightful study of mental health patients and a peek into the care/torture given to them. Taken as allegory, however, it is a fascinating comparison to an era when white patriarchal rule was king, with the gates about to be stormed. Given the parallels to society today, it is instructive to compare the two worlds.
You will like this film if you enjoyed The Sweet Hereafter, Martha Marcy May Marlene, and/or The Witch.
Opens August 9 at the Sie Film Center.
Vincent Piturro, PhD, is a Professor of Film and Media Studies at Metropolitan State University of Denver. He can be reached at vpiturro@msudenver.edu.