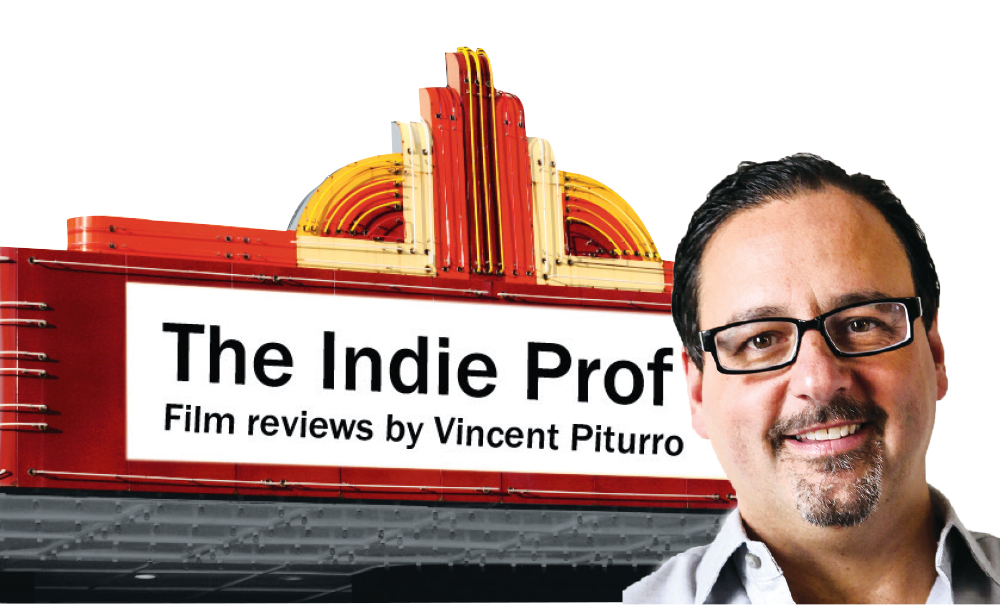 The Cinema Q Film Festival returns to the Denver Film Society this year to celebrate the best in LGBTQ+ programming from the around the world. This year's lineup is primarily virtual and takes place from August 26 – 29. For more information, a film list, and screening links, go to denverfilm.org. This month, I review two films from the Festival, along with suggestions for further viewing. Enjoy these interesting, unique, and important films.
See You Then (2021)
The premise of this captivating film is simple: former lovers Kris (Pooya Mohseni) and Naomi (Lynn Chen) meet some fifteen years after an abrupt breakup. Kris has recently transitioned, and Naomi sees her as a woman for the first time. Naomi, a former performance artist, is now a professor and married with two kids. While the premise may be simple, the film touches on a plethora of important issues: Kris's transition, what it means to be a woman in the world, the good and bad of being a woman, the good and the bad of being a man, the state of art in our society, the enmity of a long-ago difficult breakup, and just the lovely tenderness of reuniting with someone who knows you intimately. Yes, the film tackles a great variety of difficult issues but does so deftly and at times, comically.
The writing and acting are the stars of the film, and while the visual aesthetics are simple, they play their parts perfectly. It is set up as one extended conversation that takes place over the course of a single evening in a few different locations. The old lovers are awkward at first, then nostalgic, and then open and honest about everything. Naomi doesn't understand everything about Kris's transition, and her probing questions seem to be more awkward for the audience than for Kris. But as Naomi learns, we learn. It is a beautiful, and real, discussion.
First-time director Mari Walker shows an adept hand at directing actors, and keeping those actors in the frame, in perfect focus, while others move through the world behind them, slightly fuzzy. The effect is that we narrow our own focus, yet Walker keeps that energy fresh and vibrant. The intermittent score adds to the easy mood and complements the story and aesthetics nicely. All elements work nicely to tell the story, and it all adds up to an interesting and refreshing film that is certainly worth your time.
Building a Bridge (2021)
This documentary follows polarizing Catholic priest Father James Martin and his campaign to make the Catholic Church more accepting of the LGBTQ+ community. It is self-evident why he is a polarizing figure, but Martin finds unlikely support in many areas as well as likely opposition. The film may spend too much time with Martin himself, but as the center of this endeavor he is the most riveting figure, and the film shines when he is featured.
Martin has his detractors, including the Church hierarchy and even the Pope (who dismisses him as he would a parishioner in a confessional). He also has a clear antagonist in Michael Voris, the founder of the aptly-named Church Militant group. Voris may come off as a caricature at times, but we know full well these days that underestimating those who may seem clownish could prove disastrous. The film does a good job of casting him as the villain in a modern passion play.
Executive produced by Martin Scorsese—no stranger to placing the Church on trial in his own films—and directed by Evan Mascagni and Shannon Post, the tone of the film is sympathetic and endearing. We root for Martin, we celebrate with him when he achieves small victories, and we crash with him when he doesn't. We hope for a happy ending and some clear resolution by the end, but we can't help feeling his task is ultimately Sisyphean. Yet Martin keeps pushing ever upward.
And I must add a caveat: as a crib-Catholic, I found it illuminating. My own experience with the Church was similarly Sisyphean, for many reasons. I am sure many can sympathize.
A few other films to check out:
My Name is Pauli Murray (2021)
This is the opening night show on August 26. There will be an in-person screening at the Sie Film Center 7pm-9pm and virtual access during a four-hour window 6pm-10pm.
The film is a look at the life and ideas of Pauli Murray, a non-binary Black lawyer, activist, and poet who influenced both Ruth Bader Ginsburg and Thurgood Marshall. Directed by Julie Cohen and Betsy West.
Jump, Darling (2020)
A rookie drag queen, reeling from a break-up, escapes to the country, where he finds his grandmother in steep decline yet desperate to avoid the local nursing home. Directed by Phil Connell.
My Best Part (2020)
Upcoming actor Jérémie is going through an existential crisis. Pathologically jealous and plagued by romantic, professional, and familial misadventures, he flees Paris to reset in the country with his mother, who turns out to be more than a little invasive. Directed by Nicolas Maury.
Vincent Piturro, Ph.D., is a Professor of Film and Media Studies at MSU Denver. You can reach him at vpiturro@msudenver.edu or follow him on Twitter.