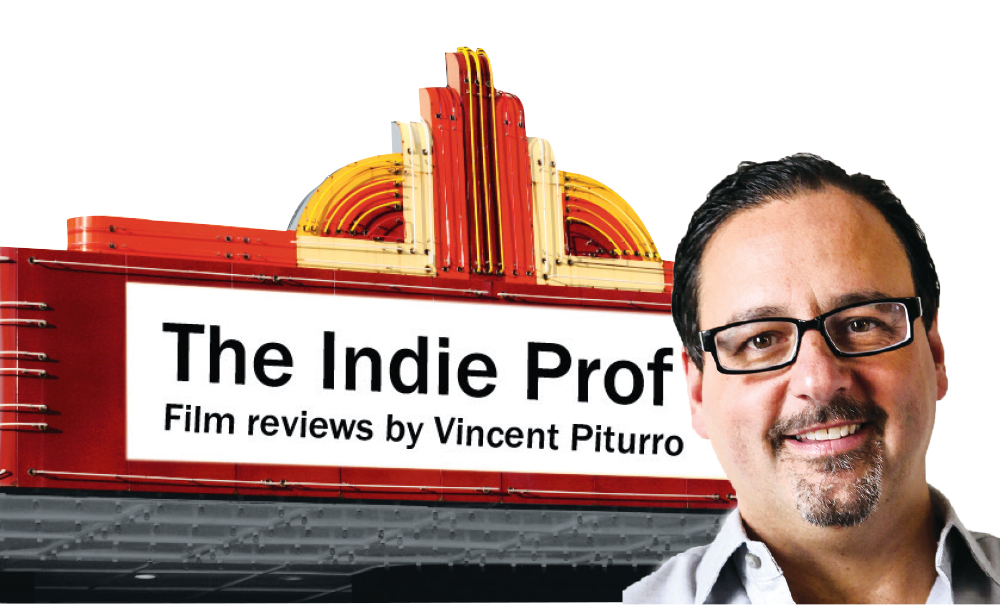 The Denver Film Festival is back this year, and it is better than ever. The Festival runs from November 3 – 14 and includes both in-person and virtual screenings. After a completely online festival last year, the 44th annual iteration is a breath of fresh air for the entire Denver community, the film community at-large, and the film-going community everywhere. The options are varied and wide, and they include bigger films/events, international films, documentaries big and small, and great local films. I had the opportunity to review several of the smaller films, documentaries, and local films, and I give you a few of those reviews here. For the entire program and schedule, check out www.denverfilm.org.
Running with My Girls (2021)
A black single mother running for City Council. A longtime, revered, community activist running for City Council. A LatinX woman from one of the most polluted neighborhoods in the U.S. running for City Council. An Afro-Latina running for mayor in a big city that has never elected a woman to that office. This was Denver, 2018.
The feature documentary, directed by Denverite Rebekah Henderson, follows these four women as they run for office with the hope of not only making change in the city, but also with the intention of making history. The women, in order, are Shayla Richard, Veronica Barela, Candi CdeBaca, and Dr. Lisa Calderón. We live with each of these candidates as they negotiate the long and difficult road from filing their papers, to election night, to runoffs, to the highs and lows of the final results. One never makes it to election day, two others come oh-so-close, and one finally wins her runoff and becomes a City Councilwoman. It is tense, heartbreaking, and wonderful.
This should be mandatory viewing for everyone in Denver before election night; perhaps it should be mandatory viewing for everyone before any election anywhere. Henderson has intimate access to all of the women, and the personal interviews, the "backstage pass," the stage speeches, and the colorful personalities of everyone add up to an engaging, interesting, and sometimes depressing story. We see why they are running and how difficult that run is, including the financial, personal, and professional toll it takes. All along, Henderson never lets us forget the stakes.
Screenings:
Wednesday, Nov. 10: 7pm at the Sie Film Center
Friday, Nov. 12: 4pm at the Sie Film Center
Also available on the Virtual Platform
Subjects of Desire (2021)
"The most disrespected person in America is the Black woman. The most unprotected person in America is the Black woman. The most neglected person in America is the Black woman." —Malcolm X
Such are the opening words of this illuminating documentary that "explores the cultural shift in North American beauty standards towards embracing Black female aesthetics and features while exposing the deliberate and often dangerous portrayals of Black women in the media." Written, produced, and directed by Jennifer Holness, the film examines the historical racism of beauty pageants—including the Miss America Pageant that banned black women until 1971—to representations of Black women in movies & TV, print, and online. Interspersed with interviews of models and pageant participants as well as researchers in the field, the film paints an interesting, informative, and alarming picture of the representations.
The personal is not lost in the larger argument, however. The most arresting sequences are of women who tell their stories—stories of being verbally abused in school, to being belittled for their race, to being pigeonholed and categorized as Others. The revelations are powerful, and for young black women, they should act as both warnings and as acts of empowerment. These women fight for themselves when nobody else would, and they turn the tables on everything that is stacked against them. The words of Malcolm X still hold true today, and these women aim to change that. It is empowering for all.
Screenings:
Monday, Nov. 8: 7:15pm at the AMC 9+ CO 10 Theater
Wednesday, Nov. 10: 4:30pm at the Sie Film Center
Also available on the Virtual Platform
Come Back Anytime (2021)
This feature-length documentary features a ramen master who created a "ramen community" in Japan where people come together to eat, live, love, and laugh—all centered around the seemingly simple food. As anyone who has enjoyed ramen knows, or as anyone who doesn't speak Japanese while trying to order ramen in Japan knows, ramen is not so simple. This wonderful documentary is very much like the food, and we follow along with everyone on the journey. I guarantee you will leave hungry, and not just for food; especially considering the last few years, we leave craving connection.
Screenings:
Wednesday, Nov. 10: 6pm at the AMC 9+ CO 10 Theater
Saturday, Nov. 13: 4:15pm at the AMC 9+ CO 10 Theater
Also available on the Virtual Platform
Vincent Piturro, Ph.D., is a Professor of Film and Media Studies at MSU Denver. Contact him directly at vpiturro@msudenver or follow him on Twitter. For more reviews, search this site for The Indie Prof.