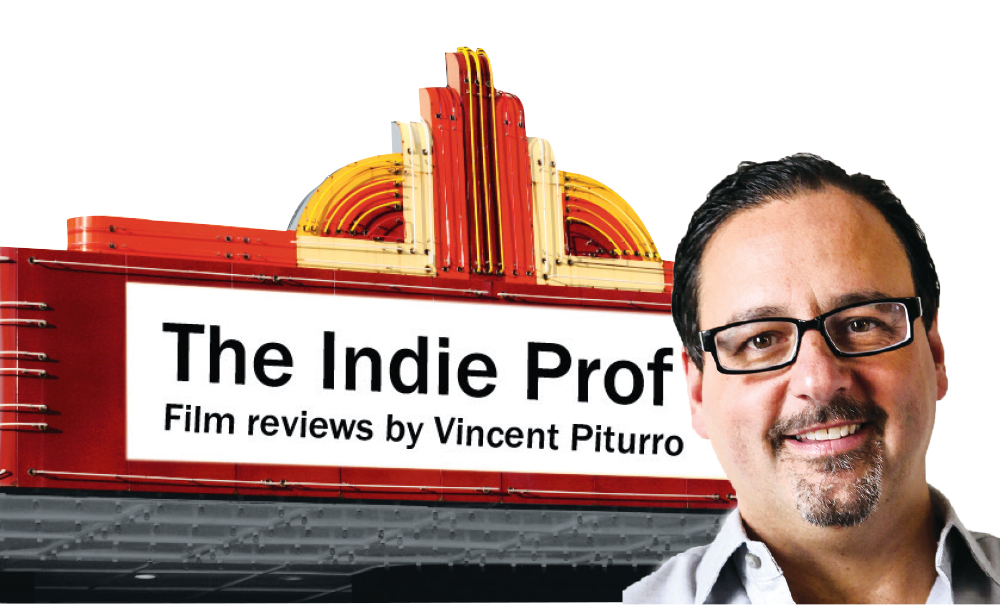 While theaters slowly begin to open and films start to trickle out, we hope to have more movies to review in the coming months. This month, however, I once again give a single, extended review of a great TV series. This month's subject is timely, inventive, and mesmerizing.
Watchmen (HBO—2019)
If you have an aversion to comic books/superheroes, put them aside and enmesh yourself in the wonderful, dense, quirky, surprising, and visually stunning Watchmen on HBO. If you are a fan, you will love what creator Damon Lindelof has done with the material. The series deconstructs the "white male savior" of the genre and gives us one of the best protagonists we've ever seen on TV in Regina King's Angela Abraham. A black woman who dons a super-cool costume complete with a mask (!) and face paint to fight the bad guys, Abraham is known as Sister Night—geared in a nun's habit and balaclava to hide her identity. She is smart, tough, foul-mouthed, and a total badass. She is the perfect protagonist for our time.
The show takes place thirty-four years after the events of the book, yet takes on a life of its own. I will eschew the summation of the book and dive directly into the show; you do not have to know the book to follow along and, in many respects, it is more fun if you don't. The book was written in the 80s and reflected Reagan-era Cold War fears. This series focuses on race relations, and even though it came in 2019, it takes on more urgent resonance after the death of George Floyd and the ensuing demonstrations. Now is the perfect time to start this series.
The opening episode drops us into the Tulsa massacre of 1921, where white mobs slaughtered black resident of the "Black Wall Street" area of Tulsa and burned down their neighborhood. The sequence is visceral, disturbing, and all-too-familiar. It then cuts to Tulsa 2019, where the local police force (masked and costumed to hide their identities) is fighting a white supremacist group. The plot goes haywire from there and includes a giant squid attack on NYC in 1985, a subplot on a moon of Jupiter, a long backstory about one of the characters in 1930s NYC, and a trillionaire building a giant clock (we think) just outside of Tulsa. You read that correctly.
You won't follow the plot and make sense of it all until halfway through the season, so just sit back and enter the universe. The acting is superb, and the style is utterly vivacious: dynamic cinematography, spot-on settings, whiplash editing, and a soundtrack that enlivens the action. Of course there is a fair share of special effects, but they are certainly not gratuitous and they always add depth and perspective. The action is generally realist, the settings are familiar, and especially in the period pieces, we don't feel cheated. As with most great shows/films, the secondary characters are excellent: a startling Don Johnson as the ill-fated chief of police, the enigmatic Tim Blake Nelson as Sister Night's colleague, Jeremy Irons as the mercurial Adrian Veidth/Ozymandias, Hong Chau as the bizarre Lady Trieu, an avuncular Louis Gossett Jr. as a mysterious avenger, and a fantastically sassy Jean Smart as FBI agent Laurie Blake. All characters shine.
It's a lot, and it thrills.
Vincent Piturro, PhD, is a Professor of Film and Media Studies at Metropolitan State University of Denver. He can be reached at vpiturro@msudenver.edu. And you can follow "Indie Prof" on Facebook and @VincentPiturro on Twitter.