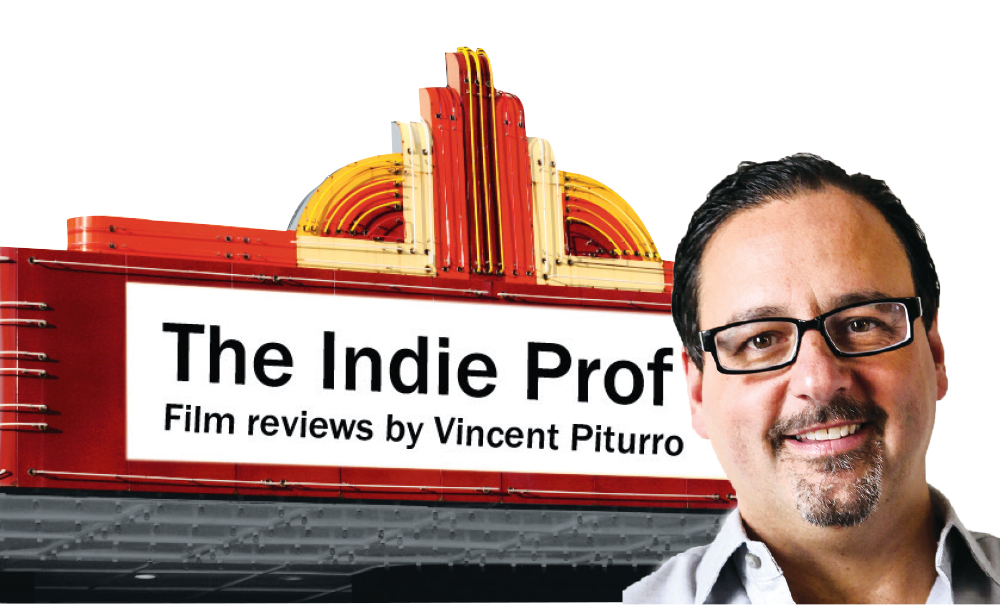 July is Sci-Fi month, and specifically, the 12th Annual Science Fiction Film Series. This year, we return to fully in-person shows at the Sie.
Film Center and the Denver Museum of Nature and Science (DMNS). After two years of sporadic online shows, we are pleased to bring back the popular series to live audiences! A refresher: I host the entire Series, and I speak about the art of the film; a scientist—in their area of expertise—speaks about the science (or lack thereof) in the film. We introduce the film, screen it, and do a Q & A with the audience afterward. This year's lineup features some classics as well as one new film. In my column here, I give short blurbs about the films in the Series as well as two short reviews. The Series will be educational, enlightening, and fun on several levels—including the sale of our book The Science of Sci-Fi Cinema. For tickets, visit www.denverfilm.org/sci-fi-series.
The Science Fiction Film Series—all shows begin at 7pm on the date listed.
July 6: 2001: A Space Odyssey at DMNS with astrophysicist Ka Chun Yu, Ph.D. of DMNS. The classic film from Stanley Kubrick is generally considered the greatest sci-fi film ever made. This author/critic agrees, so don't miss the chance to see it on the big screen in the IMAX theater. Dr. Yu and I co-wrote a chapter on the film in the book.
July 13: Don't Look Up at DMNS with astrophysicist Naomi Pequette, Ph.D.  Nominated for an Academy Award, this allegory for climate change is powerful and poignant. We'll discuss the film, meteors, and climate change. This will be a very timely and lively discussion.
July 20: King Kong at the Sie Film Center with zoologist Jeff Stephenson, Ph.D. of DMNS. Dr. Stephenson and I wrote a chapter on this seminal film from 1933. It was a hallmark movie in the history of cinema for many reasons. Come out and see why.
July 27: The Birds at The Sie Film Center with ornithologist Garth Spellman of DMNS. You know this one, and if you were anything like me, you feared birds as a child because of this movie. Hitchcock was a master filmmaker and it is on display in this taut thriller.
Aug 3: Children of Men at the Sie Film Center with geneticist Nicole Garneau, Ph.D.  We close out the Series with this brilliant vision from Alfonso Cuarón that Dr. Garneau and I have presented several times; we wrote a chapter on this one as well. Made in 2006, it was prescient then and maybe even more important now.
We will be selling our book The Science of Sci-Fi Cinema before each screening and we'll be there to sign it as well. The scientists and I wrote it based on our years of doing the live events, and all author proceeds go to the Food Bank of the Rockies. In addition, students from the Denver FiLM Club will be on hand at every show to collect non-perishable food donations for the MSU Denver Food Pantry. Please join us for a great time and support great causes!
My recommendations this month:
Lapsis (2021)
This Indie low-budget sci-fi film is smart, charming, and it has a great sense of humor. The premise is simple: in the near future, a business conglomerate offers jobs for people who want to make money fast. Our protagonist, slouchy Ray (Dean Imperial), jumps at the opportunity after losing his (shady) job; Ray takes care of his brother, who has an ailment called "Chronic Fatigue Syndrome" and needs constant (some snake-oily) treatments and care. Ray's job is simple: he must lug cable through the forest and connect it to a big silver box-thing. Hijinks ensue, and he helps to uncover a scam perpetuated by the company.
The film is entertaining, funny, and it gives us just enough information to follow along. The allegory is simple as well: it speaks to the gig economy we are in, and how gig workers get sucked into something from which they have difficulty extracting themselves. Caveat: we don't get all of our questions answered, so if you are loathe to enter the nebula, then this movie may not be for you. But writer/director/scorer Noah Hutton does a masterful job of putting together a tight and economical film that will make you think about our own society and what it is we are doing. I highly recommend this.
For All Mankind (Apple TV)
This alternate-future series starts with the Russians landing on the moon. First. The Americans were just a few months away from launching Apollo 11, but the Russians beat them. In the two seasons to follow, we get a mix of the historical and the fictional wrapped around it. Along the journey, the show digs into some heady issues: racism, sexism, homophobia, xenophobia, immigration, and a whole host of other juicy topics. The production values are also top-notch, which is becoming a staple of the new Apple TV shows. Although this is more fantasy than sci-fi, the best sci-fi always tells us more about us than it does about then. This one does that. A good binge for the summer.
Vincent Piturro, PhD., is a Professor of Film and Media Studies at MSU Denver. Contact him directly at vpiturro@msudenver.com or follow him on Twitter. For more reviews, search The Indie Prof at FrontPorchNE.com.