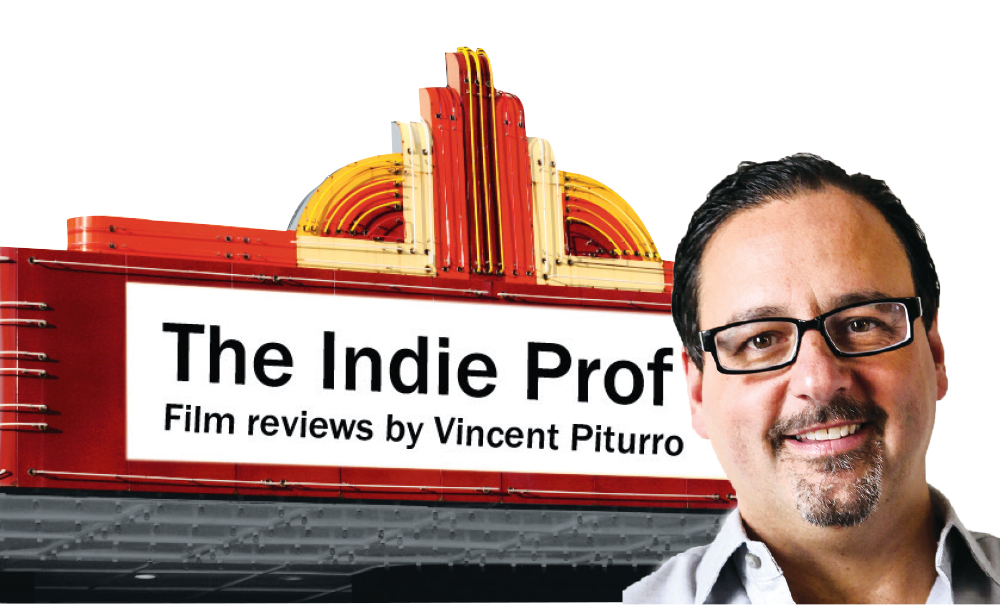 November is Denver Film Festival (DFF) month, and it is time to review films from this year's program. If you love films or if you are just a casual fan, this is the best time of the year for film-going in Denver! DFF 2019 takes place from 10/31 – 11/10, and the selections are once again excellent. I prefer the films we don't get to see elsewhere—such as foreign films and documentaries—and I have included short reviews of three films that I recommend. For a full program, check out the Denver Film Society's website at denverfilm.org.
A White, White, Day (Iceland—2019)
This thoughtful film has one of the more arresting and contemplative openings I have seen in a while. The story follows a semi-retired policeman in the eastern region of Iceland whose wife recently died in a tragic accident. We see him as a dedicated grandfather and well-respected citizen of the rural/coastal town in which they live. He sees a grief counselor which only seems to add to his grief as he grapples with questions such as, "Who are you?" "I am Ingimundur," he replies. Furtively and solidly played by actor Ingvar Sigurðsson, the avuncular Ingimundur keeps his emotions close and doesn't speak much, but the landscapes—not to mention his actions—tell us everything about him. If you've read this column before, you are aware of my affinity for Icelandic films; they have a unique way of capturing the essence of the country itself: quirky, unpredictable, quietly humorous, moody, and sometimes dark. But back to that opening: after a quietly shocking start, the film gives us one of the best passages of time—and character symbolism—any film can offer. As it progresses and Ingimundur investigates a possible affair between his wife and another man, that opening grows in meaning. These are the gems that make a film festival, and this one shines.
Screening: 9:15am Friday 11/1, 6:15pm Saturday 11/9, and 4pm Sunday 11/10 at the UA Pavilions.
Castle of Dreams (Iran—2019)
Directed by the very talented Riza Mirkarimi, this film swept the awards at this year's Shanghai Film Festival. It tells the story of an absent, and unwilling, father/husband (Jalal) who is forced into taking back his kids after a long absence. He hasn't seen any of them for three years—part of which he spent in prison—and now only returns to claim the few assets of his terminally ill wife. His sister-in-law was caring for the kids, and she essentially forces them on him because she can no longer afford their care. He then takes the kids on the road through the Iranian countryside: he, his girlfriend (whom he constantly berates), his quiet and thoughtful son Ali, and his too-cute young daughter Sara wind up stuffed together in the small confines of the car. Along the way, we find out more about his past and his relationships, and he eventually becomes slightly more human than the vile and venal character we see in the first frames. The film is a brutally honest look at a father who cannot perform as a dad, and its realist style reminds of the great Italian Neorealist films of the 40s, such as Bicycle Thieves. The title comes from a story told to the children by their mother—that their father would come one day and take them to a great castle. That castle, of course, doesn't exist.
Screening 7pm Tuesday 11/5 and 4:15 pm Wednesday 11/6 at the UA Pavilions
Pahokee (US—2018)
This inviting documentary from Ivete Lucas and Patrick Bresnan certainly belongs in the category of "there are no new stories, only new ways to tell them." This film gives us the story of four high school seniors in Pahokee, Florida, in a close and emotional style that allows us in. We've seen such stories before, yes, but here we are able to follow the main players, root for them, and cry with them. It's quite the trick for a film to thrust us into so many lives in such personal terms, but this doc pulls it off. Na'Kerria is a cheerleader and wants to "go away and start a new life" after graduation; BJ is the captain of the state champion (sort of) football team and hopes for a scholarship; Jacobed is the class salutatorian and the daughter of Mexican immigrants; and Junior is a single dad whose prospects seem limited but knows he has to work hard for his daughter. This is a real story about real people with real problems and real dreams. While this is a film for everyone, if you come from a small town and dreamt of getting out (like this writer), it really hits home. I, like you will be, was rooting for them.
Screening 9:30am, 12:30pm, & 6:30pm Friday, 11/1 and 10:45am Saturday, 11/2 at the UA Pavilions.
Vincent Piturro, PhD, is a Professor of Film and Media Studies at Metropolitan State University of Denver. He can be reached at vpiturro@msudenver.edu. And you can follow "Indie Prof" on Facebook and @VincentPiturro on Twitter.