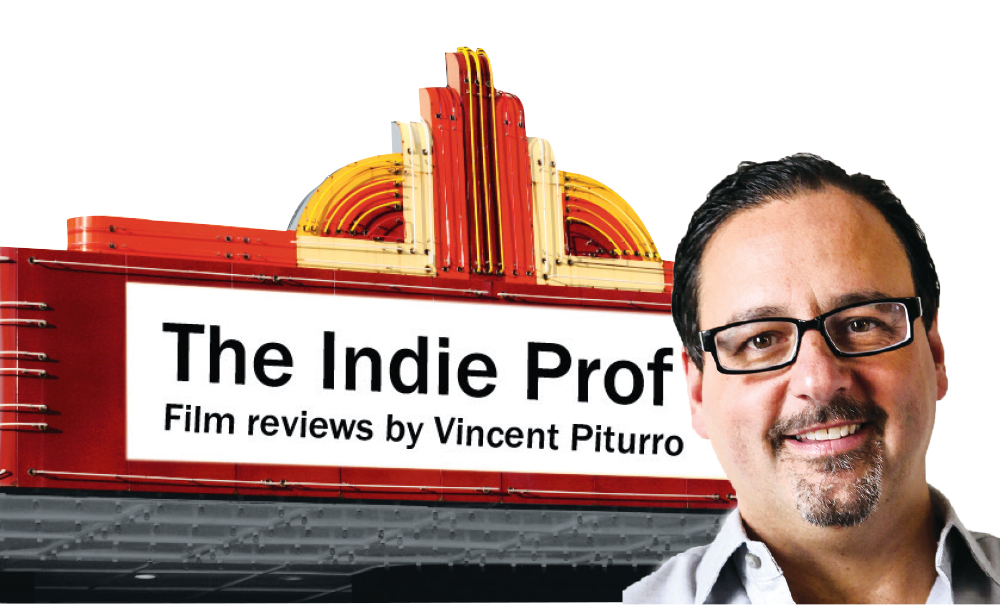 July is Science-Fiction month, and this year marks the return of the 9th annual Science-Fiction Film Series. I host the entire six-week series, in conjunction with the Museum of Nature and Science (DMNS) and the Denver Film Society (DFS). The goal is to join art and science, explore the intersections therein, separate fact from fiction, and to discuss the relevance of Science Fiction in contemporary society. Science-Fiction is not necessarily aliens and space battles—much of the best recent Sci-Fi is set in the near future and tells us more about our current world rather than the future world. This month's column looks at the lineup, along with an HBO mini-series that is less Science-Fiction and more Science-Horror. And unfortunately, that one is a true story.
The 9th Annual Science-Fiction
Film Series
My late friend and colleague Brit Withey and I started this series 9 years ago to explore the intersections of art and science, and to bring that confluence directly to the community. The best part is the interaction with the community! All screenings start at 7PM and include pre- and post- screening discussions/Q&A. Check the DMNS or DFS websites for ticket info. I hope you can join us!
July 10: Contact (1997)
With space scientist Naomi Paquette at DMNS
The film is based on the popular book by Carl Sagan and features an all-star cast and crew, directed by Robert Zemeckis (Back to the Future, Forrest Gump) and starring Jodie Foster and Matthew McConaughey. It is big-budget, Hollywood filmmaking with a message. In addition to the story of aliens contacting Earth, we also get a healthy debate about science and religion. These are timeless issues—of course as relevant today as when the film was made—and also common themes in science fiction.
July 17: Donnie Darko (2001)
With space scientist Dr. KaChun Yu at the Sie Film Center
The cult favorite directed by Richard Kelly and starring (a young) Jake Gyllenhall tells the story of a troubled teenager who has dark visions of a near-future event. Set in the 80s with a wonderful soundtrack from the era (Gen Xers rejoice!), the film blends mental health concerns with a multitude of 80s cultural issues. This will be a fascinating evening.
July 24: Get Out (2017)
With Dr. Ella Maria Ray (MSU Denver Africana Studies) at DMNS
The breakout film from debut director Jordan Peele follows a young black man whose white girlfriend takes him to her parents' upstate N.Y home for a weekend visit. He eventually uncovers a sinister plot in the village that combines race, science, and a myriad of contemporary issues in this Sci-Fi-Horror mix that will leave you guessing and ultimately, shocked.
July 31st: Jurassic Park (1991)
With paleontologist Dr. Joe Sertich at DMNS
The big-budget blockbuster from Steven Spielberg not only tackles interesting science but it was also one of the most important and influential films of the last 30 years, changing the way films are made. Join us and find out about both aspects!
August 7: Prospect (2018)
With space scientist Dr. Steve Lee at DMNS
This small-budget independent film might be the opposite of Jurassic Park but it is no less intriguing. Set in the future on a distant moon, it follows a young girl (an eye-popping Sophie Thatcher in her debut) and her father as they mine gems in a poisonous surface environment. Peppered with familiar actors, this film gets to the essence of Sci-Fi and how it addresses the central question of what it means to be human.
August 14: Eternal Sunshine of the Spotless Mind (2004)
With Dr. Nicole Garneau at the Sie
This quirky and energetic film written by Charlie Kaufman (Being John Malkovich) and starring Jim Carrey and Kate Winslet (both with brilliant, off-character performances) concerns a couple who wish to have portions of their memories erased after a breakup. The premise sounds absurd on paper but the result is a wonderful film where everything works. This should be a lively discussion.
Chernobyl (HBO)
This miniseries tells the true story of the 1986 catastrophic nuclear accident that not only killed thousands and left a large swath of Earth contaminated and uninhabitable, but it may also have been the reason for the collapse of the Soviet Union—according to Mikhail Gorbachev. The story—buried for years and still murky—is captivating, horrifying, and heartbreaking enough, but the production is first-rate and elevates the material to artistic levels that help us understand both the science and politics as well as the human toll.
The British production, with English accents that some may find disjunctive, is particularly well-acted with a visual poetry that finds the right balance between melancholy and horror. The editing serves to balance some of the dense scientific discourses with the tense dramatizations of actual events. The images can be brutal and visceral, and the politics are just as unsettling. In the end, it is comforting to know that such governmental shenanigans are restricted to the Communist Soviet Union of the past. I can't imagine a current, democratic regime engaging in any comparable insidious behavior.
You will like this if you enjoyed The Cove, Blackfish, and/or When They See Us.
Now playing on HBO.
Vincent Piturro, Ph.D., is an associate professor of Cinema Studies at Metropolitan State University of Denver. He can be reached at vpiturro@msudenver.edu. Follow "Indie Prof" on Facebook for updates about film events and more reviews.