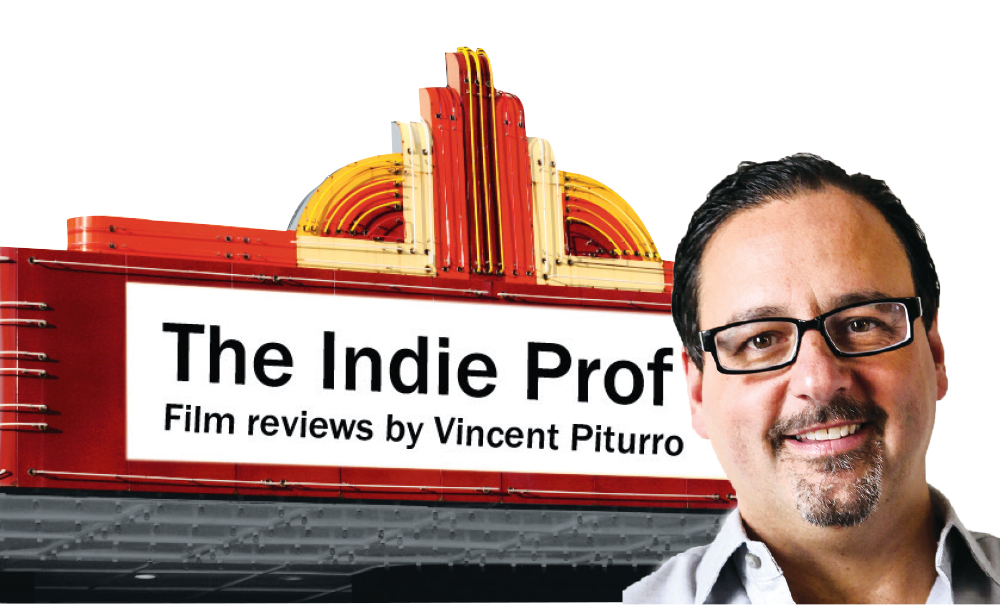 Film is heating up. The festival circuit is in full swing, and the choices are getting better. Let's hope it stays this way! I review one film this week (which won the Academy Award for Best International Feature this past year), and one very unique and interesting HBO show.
One reminder: we are holding an October 7 book signing (The Science of Sci-Fi) and film screening of The Martian with guest speaker Steve Lee. Dr. Lee is a Mars expert and is featured in the book as well. The festivities begin at 6PM with the book signing, followed by the film screening and discussion at The Cube in Northfield. It is located at 8371 Northfield Blvd, Denver, CO 80238. For more information, visit https://www.mca80238.com/event-calendar/film-screening-at-the-cube.
Students from the MSU Denver Film Club will be there to collect non-perishables for the MSU Denver Food Pantry. Purchase the book before you come at https://mcfarlandbooks.com/product/the-science-of-sci-fi-cinema/. We hope to see you there!
Another Round (2020)
The Danish duo of director Thomas Vinterberg and actor Mads Mikkelsen is a proven winner—they teamed up for The Hunt (2012), a searing and disturbing drama, and they are back together again for Another Round. The premise sounds like a bad frat-house-hazing-ritual: it's based on "Norwegian psychiatrist Finn Skårderud's theory that humans are born with an alcohol blood level 0.05% too low" according to Vinterberg. The theory goes on to suggest that everyone should keep their blood alcohol up to a certain constant level, and it supposedly helps performance in all aspects of life. Mikkelsen's Martin, and a few of friends who teach at the local high school, take up the task. They drink every day, all day.
Don't let that plot summary scare you away, however: the characters are all highly intelligent, engaging, and full of depth. The films coming out of Denmark for the past 20 years are mostly character studies with expressive cinematography and editing in particular, and Another Round is another from this fantastic national cinema. The cinematic aspects are secondary to the excellent writing and acting, however. Mikkelsen is phenomenal, as usual, and adds to his repertoire of wonderfully inhabiting every character he plays, from a junkie in the highly acclaimed Pusher series in the 90s to a James Bond baddie to his turn as Dr. Hannibal Lecter in the Netflix series Hannibal, to a likeable teacher here. He is a joy to watch.
Unfortunately, disaster struck for Vinterberg just a few days before they started shooting when his young daughter was killed in a car crash. Cast and crew all wished to continue shooting, and Vinterberg agreed. Making such a beautiful movie under these circumstances is unimaginable, but you can see the passion and feeling in every frame. It covers difficult topics, it does so with aplomb, and it is full of life.
You will enjoy this film is liked In a Better World, The Hunt, and/or Far From the Madding Crowd.
Available on Hulu.
The Alienist (HBO)
Sometimes I come across the most surprising gems, and I can't wait to share them. The Alienist, a murder-mystery crime-drama set in 1896 New York is one such show. The show is based on Caleb Carr's novel of the same name, and it brings turn-of-the-last-century New York into view with dazzling visuals and imagery. We also have another ensemble cast with the intense Daniel Brühl, the wonderful Dakota Fanning, and the surprising Luke Evans. The first season revolves around the three principals investigating a series of disturbing murders, with the strong-willed alienist taking the lead. It is gruesome at points, but then again, NYC was particularly filthy in that era, with only two classes of people: the very rich and the very poor. The poor (mostly immigrants) are treated horribly, and the show spares nothing in the depiction.
The criminal psychologists of the period were called "alienists" because patients of the era were thought to be insane or "alienated" from their true nature. Brühl is commanding as the tightly-wound and high-strung Dr. Kreizler. Fanning is a revelation as a strong character in a vile and sexist city. Evans is very good in a role that is quite different from his some of his more action-heavy roles. The production crew also includes the great independent filmmaker John Sayles (Lone Star, Eight Men Out, and Passion Fish) as one of the writers. The real star of the film, however, is the New York set design and the elaborate all-around production. It is truly a sight to see.
You will enjoy this series if you liked The Knick, Ratched, and/or Mindhunter.
Available on HBO.
Vincent Piturro, Ph.D., is a Professor of Film and Media Studies at MSU Denver. Contact him directly at vpiturro@msudenver or follow him on Twitter.