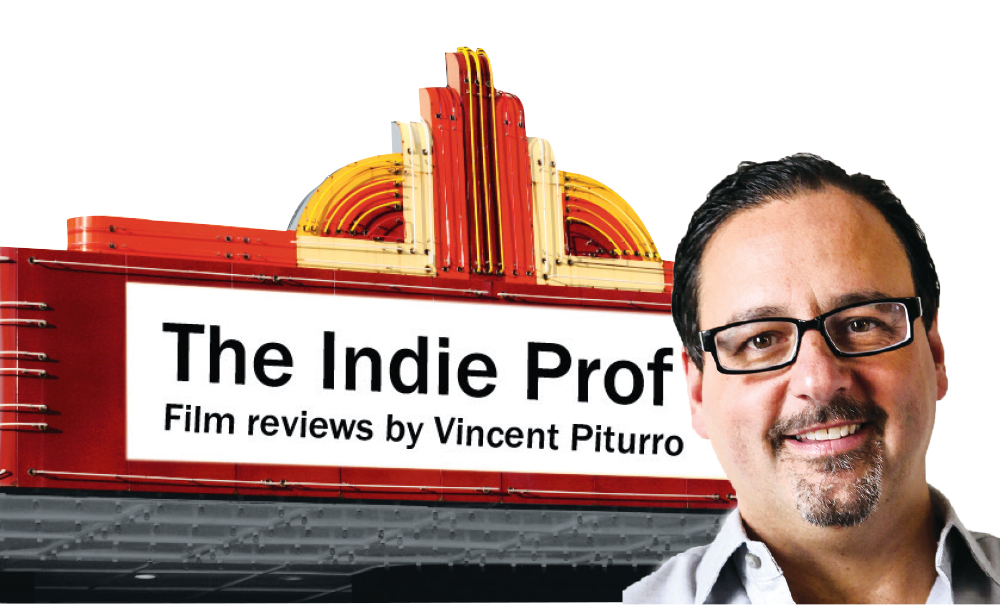 August begins a great season for film; hopefully it will be the first full season of film releases—and live film viewing—in over three years. The Oscar contenders start to creep out now, and then the spigot fully opens in September. There are still great opportunities for viewing great films in August, however, and we will preview some this month. First up is the CinemaQ Festival from August 11–14. I give some highlights below. We also finish up our annual Science Fiction Film Series on Wednesday, August 3 with the fantastic Children of Men. See the July issue for more information; tickets for both events can be found at www.denverfilm.org. I also review one new film and one TV show this month. See you at the movies!
CinemaQ at the Sie Film Center celebrates its 14th Annual Festival with 13 feature films and one short film collection over the four-day period. As the Denver Film Center Artistic Director notes, "It has been far too long since we've been able to celebrate the films of CinemaQ together inside the welcoming arms of the Sie Film Center, and I can safely say that this year's festival will be well worth the wait." Two films of note:
The Sixth Reel directed by Carl Andress & Charles Busch
Opening Night – Thursday, August 11, 7 p.m.
When the death of a close friend unearths the long-thought-lost final reel of a classic undiscovered film, Jimmy and his social circle of obsessive collectors become entangled in an outrageous adventure to deliver it to the right hands before it is lost forever. Includes post-film Q&A with co-writers/co-directors Busch and Andress.
Jeanette directed by Maris Curran
Friday, August 12, 4:30 p.m.
Queer single mother and bodybuilder Jeannette Feliciano—a survivor of the Pulse Nightclub shooting—believes that with strength comes an ability to show love even more. Taking a vérité approach, director Maris Curran works to create a window into one woman's life—her strained relationship with her mother, her identity as a lesbian, mother to her teenage son, and her roots in Puerto Rico—in the aftermath of trauma. Includes post-film Q&A with co-subject of the film Yvens Carrenard.
Strange New Worlds (Paramount+)
If you are a Star Trek fan, this is beyond dreamy. True Trekkies know that the pilot for the show in 1965 included a contemplative Captain Pike (Jeffrey Hunter), a woman (!) as Number One (Majel Barrett), and a green-tinted Spock (Leonard Nimoy) as the Science Officer. The studio nixed the trio: they thought Pike was "too serious," they thought the public would not accept a woman in such a position of power, and they thought Spock should be elevated. The Kirk (William Shatner) and Spock team that we all know and love would then get studio approval, and the rest is history. Yet history has come back now, as we get the story of Captain Pike (Anson Mount) with Number One (Rebecca Romjin) as it may have been prior to the arrival of Kirk on the Enterprise. The result is marvelous.
The best Star Trek over the past 55 years has always included a dynamic captain with a diverse ensemble who have genuine chemistry and love for each other. Kirk and Picard (Patrick Stewart) are the two most beloved captains, but Mount's Pike is the latest favorite in the trifecta. Pike is handsome, cool, brave, intelligent, and fun. Ethan Peck as Spock and Jess Bush as Nurse Chapel are cast standouts, and Romjin is solid as Number Two. The stories are engaging and wildly divergent, from horror to fairy tales to quirky comedic episodes, and the talented and cohesive cast eat them up. The inclusivity and daring of the Star Trek Universe are here, and its inventiveness is a breath of fresh air in this area of corporate storytelling. All will love it.
Resurrection (2022)
This is a doozy. Rebecca Hall stars as a single mom (Margaret) whose daughter (Abby, Grace Kaufman) is soon leaving for college. She is protective, but is she weirdly overprotective? She gives advice to a young woman in a seemingly abusive relationship. Does she know too much about the situation? She is a focused runner, and only weighs more than 100 lbs. because she is so tall. Hall is so stunning and contained that we are never quite sure where we are. And by the end of the film, we…well, you have to see it. No giveaways here. (And I use the ellipsis liberally, I guess, because it is a staple of Gen Xers.)
The story starts to move when a figure (Tim Roth) from Maggie's past comes back into her life; Maggie is visibly shaken and even overreactive. Or is she? As we find out more of the backstory, and Maggie finds out more about his intentions, the thriller starts to thrill and then winds up with the horror as wildly horrific and, frankly, bananas. About that ending—it caused quite the stir at Sundance, so I suggest watching this with company—perhaps a mate. The ensuing conversation will highlight the beauty of cinema, and art in general.
At the Sie Film Center starting 7/29.
Vincent Piturro, PhD., is a Professor of Film and Media Studies at MSU Denver. Contact him directly at vpiturro@msudenver.com or follow him on Twitter. For more reviews, search The Indie Prof at FrontPorchNE.com.