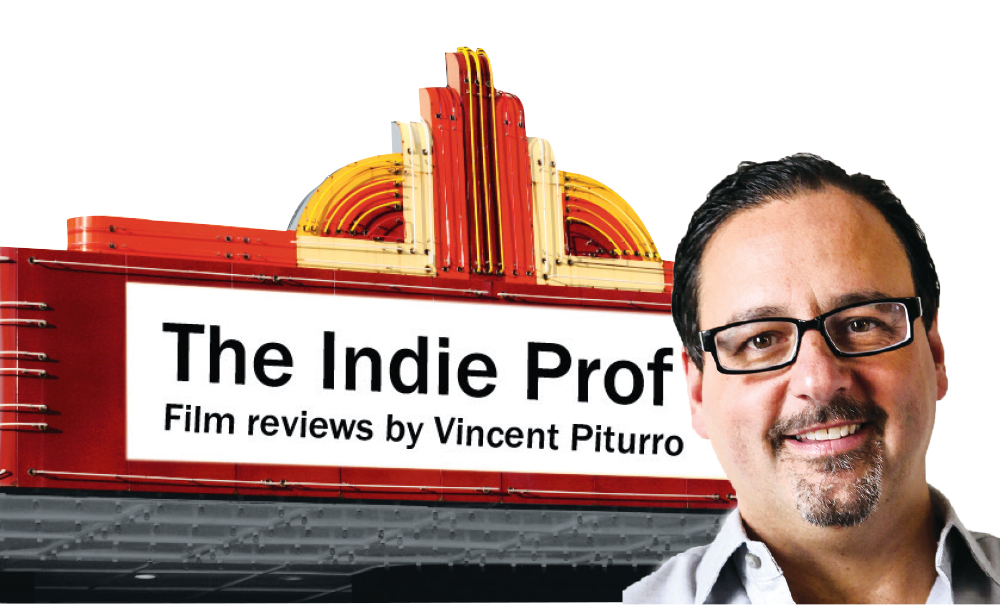 For Black History Month, I have several recommendations I reviewed over the past months, and all can be retrieved online at frontporchne.com/category/indie-prof/:
Summer of Soul (2021), Judas and The Black Messiah (2020), Them (Amazon), Underground Railroad (Netflix), Ma Rainey's Black Bottom (2020) and The Harder They Fall (Netflix). All are wonderful, thoughtful, hard, and informative. We can often learn history through art, but it is the stories and the visceral nature of film that give weight to the form. These shows and films do just that, and I will continue to review such material whenever I come across it. They all deserve your attention.
Now on two Oscar contenders that portray other historical moments of tension, each in different ways.
Belfast (2021)
Early in the film, a priest gives a sermon to his dedicated flock; the sermon tells of a choice between two roads: one is long and winding, and the other is straight and narrow. The protagonist, young Buddy (Jude Hill), ingests it with all of the appropriate bombast and takes it to heart. He draws a picture of the two roads and obsesses over it throughout the film.
That binary choice given to him in Church lays down the oppositional grounding of the film, set in 1969 Belfast: there is Protestant and Catholic; there is Irish and English. Never any of them shall meet.
The predominantly black-and-white, nostalgic rendering of this short slice of life works well in most instances as we visit a block of Belfast in stitches, much as our memories work. We see neighbors in the street; Buddy's parents dancing; his grandmother and grandfather parrying; and snippets of violence from his point of view. There are other instances where it seems overly simplified and narrow—a bit too clean and staged. Memory is rarely staged.
Hill is enjoyable as Buddy, Jamie Dornan is very good as his Pa, but the revelation here is Caitríona Balfe as his Ma. The Outlander star jumps out as the fierce and lithe mother who is protective and defensive.  She is loath to leave Ireland, but when the violence lands in her lap, she sees the inevitable. History tells us that the inevitable was much worse.
Veterans Judi Dench and Ciarán Hinds as the grandparents are wonderful, but the supporting cast is simply there. Still, there are neat references throughout, both literal and metaphorical: the TV speaks of the Belfast violence as similar to that in America ("like Harlem in the U.S. where everyone has guns"), Buddy and brother watch American Westerns on TV, and the only views of the city are from long shot—as though the city is unreachable from a boy's view. The tonal changes, both in the story and the visuals, are uneven at points, but they are not enough to sour a beautiful film dotted with wonderful performances. I recommend it, but not as a first choice.
You will like this if you enjoyed Persepolis, Boyhood, and/or In the Name of the Father.
Streaming on most outlets.
The Power of the Dog (2021)
This film will dot the Oscars in many categories. Director Jane Campion (The Piano) will certainly be nominated, Cinematographer Ari Wegner will be a rarely-seen woman in that category, and several of the actors should certainly receive nominations as well. All will be well deserved for a film that lands squarely under my definition of "Best Picture": one that is close to best in all of the categories.
The story is set in 1925 Montana (with New Zealand as a brilliant stand-in!) and concerns an ensemble of characters who intersect while managing to keep their own space/lives/worlds at the same time. We are never quite sure what to make of them, right up until the end, and that suits the material and the frame just fine. Broadly, a domineering rancher's brother marries a local widow who then moves into the house with her wispy, contemplative son. That's about it for story, although there is considerable depth beyond the surface.
If the direction and cinematography set the stage, the wonderful performances traversing that stage make it go: Benedict Cumberbatch, here as a grizzled cowboy; Kirsten Dunst as a quirky and enigmatic protective mother/drunk; Plemons as the reserved brother; and Kodi Smit-McPhee in a shining performance that continually surprises until it finally shocks.
There are elements of the classic Western, but this is not Stagecoach. There are elements of Hitchcock, but this is not Vertigo. There are elements of Film Noir, but this is not Double Indemnity. It might be a little of all those films/movements, but this is a Campion film—one that takes classic Hollywood masculinity, and well, you'll see. Therein lies the fun.
You will like this if you enjoyed The Piano, Brokeback Mountain, and/or 3:10 To Yuma.
Now available on Netflix.
Vincent Piturro, PhD., is a Professor of Film and Media Studies at MSU Denver. Contact him directly at vpiturro@msudenver or follow him on Twitter. For more reviews, search The Indie Prof at FrontPorchNE.com.