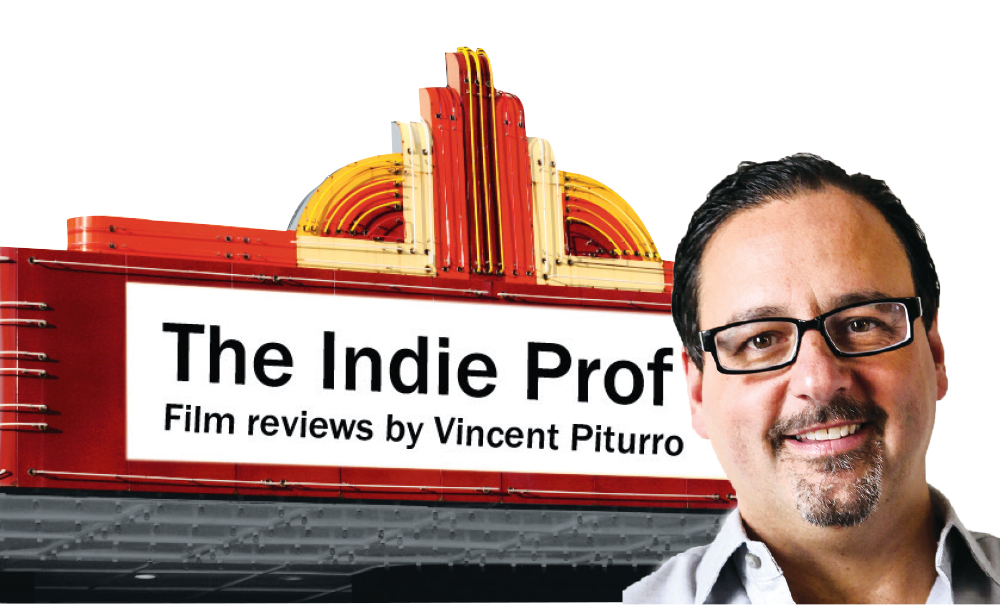 Each month, the Indie Prof reviews a current film in the theater and second film or series available on DVD or instant-streaming service. Follow "Indie Prof" on Facebook for updates about film events and more reviews.
The Kingmaker (2019)
In the first sequence of Lauren Greenfield's powerful new documentary film about Imelda Marcos, the former First Lady of the Philippines is seen doling out money to street kids in Manila. Then she is filmed at a Children's Cancer Center, where she proceeds to hand money to the young patients. "Some candy for the kids," she says, as the cameras follow her. Later, she talks about meeting world leaders (in the 60s and 70s) and how she enjoyed their company. Of Mao and Saddam Hussein, she relates, "I didn't think they were all that bad." Of Richard Nixon, she states "He was misunderstood." Sometimes a documentary film makes an argument in its first few minutes with the remainder of the film serving as evidence. Point made.
Marcos is a fascinating figure and her influence, power, and political deftness cannot be denied. She served as her late husband's best surrogate—both at home and even more so abroad—and many think she was the driving force of his presidency (including being blamed for the assassination of a rival), behind his sham re-election bid, and purportedly looted billions. Once they were deposed and rioters stormed the palace, she recalls, "They didn't find skeletons. They only found beautiful shoes."
She insists, with a straight face, that the years of martial law during the Marcos reign were Philippines' best. The film then cuts to the protests of the period and interviews of dissidents who were tortured and raped. "The past isn't even there anymore," she now says. At the age of 90 and looking back at her life—her charm and savvy intact—she still influences Filipino politics, most recently in her son's run for the Vice Presidency and the family's support (financial and otherwise) of Rodrigo Duterte's 2016 successful bid for the Presidency.
The documentary itself is deft and biting, using historical footage mixed with illuminating interviews while allowing Marcos to tell her own story. It also has an ominous ending that is still being played out. It will most certainly be nominated for an Academy Award in the coming season. Definitely worth the viewing.
You will enjoy this film if you liked The Missing Picture, The Act of Killing, and/or The Square.
Starts at the Sie Film Center on 12/6.
Mindhunter (Season Two—Netflix)
In my review of season one (8/18) of this dark and dense show, I mused that "At first glance, it would seem a bit macabre to enjoy a series about serial killers." After rolling through the just-as-good-and-perhaps-even-better season two, I am glad I glanced. And it is still macabre. Executive Producer David Fincher (Seven, The Game, Fight Club) returns to produce and direct several episodes, and the production values don't skip a beat in the new season. Disturbing and even borderline insane, it is one of the most gripping psychological thrillers to hit TV.
Season one of the show followed two FBI agents—Holden Ford (Jonathan Goff) and Bill Tench (Holt McCallany)—as they established a new psychological profiling unit along with the help of Professor Ann Woldbert Burgess (Anna Torv). Season one chronicled the years 1977 – 1980, while season two continues on to cover the years 1980 – 1981 and the Atlanta child murders of 1979 – 1981 (based on the real-life case of Wayne Williams). Building on the formative years of the profiling group in season one, the team now focuses on a single case (with a few diversions) and tries to prove their methods are sound. The focus on the singular case makes for close procedural drama while allowing time and space for the show to breathe. Those breaths function to bring us closer to the main characters as we delve into their personal lives. And what lives they are.
Ford continues on his path toward a virtual mind meld with the killers; Tench has his own personal challenges when his wife and young son become entangled in a local murder; and Burgess pursues a relationship with another woman (of course, taboo in this time and place). These characters—a sort of "Island of Misfit Toys"—expand personally and professionally in interesting and mysterious ways. All along, the writing is superb, and the actors are at times quirky, mostly stolid, and sometimes downright stingy with their inner workings. These are smart, difficult people doing smart, difficult work. Do we even want to get to know them? Would that make us just as dark? Perhaps, and Fincher has made a career of not necessarily shining light through the darkness as much as he drags us into it with him. Rather than look away, it makes us want to stare further into it. Enjoy the view.
You will like this show if you enjoyed Season One, True Detective, and/or any Fincher film.
Seasons one and two now available on Netflix.
Vincent Piturro, Ph.D., is a Professor of Film and Media Studies at Metropolitan State University of Denver. He can be reached at vpiturro@msudenver.edu. And you can follow "Indie Prof" on Facebook and @VincentPiturro onTwitter.