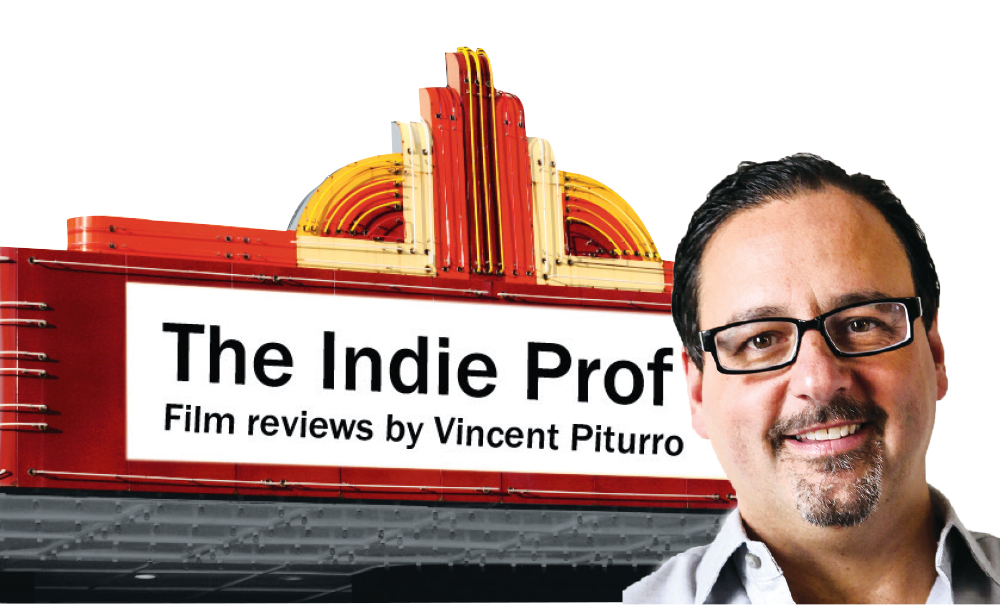 A new film from a first-time director and a wonderful film collection from the Sie Film Center give you plenty of great options this month. Start a different kind of binge and support local cinema.
Land (2021)
This directorial debut from Robin Wright is a film that couldn't have been released at a better time. It tells the story of Edee (Wright), a woman who has experienced a trauma and moves to a cabin in Wyoming to get away from civilization and live off the grid by herself. She is ill-prepared, however, and she falls apart during the harsh winter, finally helped by a local hunter (Demián Bachir). He and a nurse care for her and bring her back from the brink of death. He then proceeds to teach her how to live in the wild—hunting, fishing, and growing food.
This is a quiet film, one where shots of the landscapes outnumber the amount of dialogue. Filmed in Alberta, Canada, the landscapes are by turns beautiful and tranquil as well as unforgiving and deadly. Cinematographer Bobby Bukowski is able to capture both states with precision and grandeur—finding just the right mix of the beautiful, the precarious, and the sublime.
In one scene, as she cleans out her shed, a Grizzly pays a visit and ransacks her house, eating all of her meager provisions as well as highlighting the dangers of her environment. She suddenly realizes how everything can turn very quickly in her new world. It is for this reason why the film is perfect for the now: we all, at one point or another, have fantasized about ditching the world of traffic and cellphones for the quiet and tranquility of the mountains. Yet it all comes at a cost. If we have learned one thing over the last year, it is that we need, even crave, human connection. That connection may be the essential characteristic of humanity—a fact that Edee learns just in time. How she got there in the first place is finally addressed near the end of the film, and where life will lead her is left open. What is not left open, however, is that desire to be human.
Starts February 1st on demand.
You will like this film if you enjoyed Wild, All is Lost, and Into the Wild.
A tribute to Kar-Wai Wong
The Denver Film Society/Sie Film Center has a visual treat for everyone this month: a tribute to the great Hong Kong director Wong Kar-Wai. Wong is one of the world's great directors, an artisan who is also cinephile's dream. The Center will be showing most of his films this month, including As Tears Go By, Fallen Angels, Happy Together, In the Mood for Love, The Hand, Chungking Express, and Days of Being Wild. On 2/18 they add 2046 and Ashes of Times Redux.
Sight and Sound magazine called him the innovator of the nineties and said he "broke new ground and changed the medium irrevocably." He has an exquisite eye and an intimate relationship with the city he calls home. His most recognizable film of the bunch may be In the Mood for Love (2000), which tells the story of a man (Tony Leung) and woman (Maggie Cheung) who develop a close relationship after they find out their own spouses are having an affair with each other. It is a lush and sensuous film, with gorgeous cinematography, expressive editing, and a wonderful soundtrack. If you only get to see one film, make it this one. But instead of binging a new online series this month, binge one of the great directors of a generation.
Playing at the Sie Film Center's virtual cinema, www.denverfilm.org.
Vincent Piturro, PhD, is a Professor of Film and Media Studies at Metropolitan State University of Denver. He can be reached at vpiturro@msudenver.edu. And you can follow "Indie Prof" on Facebook and @VincentPiturro on Twitter.