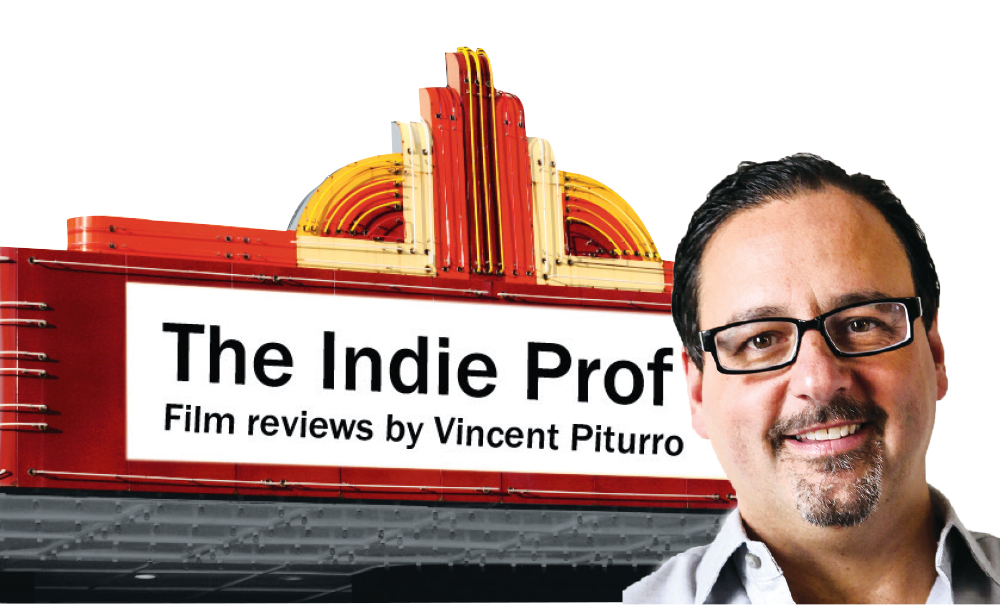 Each month, the Indie Prof reviews a current film in the theater and second film or series available on DVD or instant-streaming service. Follow "Indie Prof" on Facebook for updates about film events and more reviews.
Love, Antosha (2019)
This one surprised me. I read the description—a documentary on the (too short) life of actor Anton Yelchin—and I expected a straightforward story of a young man with a tragic ending. I confess I didn't know much about the life of Yelchin, but I certainly did not expect a heartfelt and emotional tribute to a wonderfully insouciant, multi-talented star. He was a performer from a young age; he was a gifted actor, musician, photographer, and writer; and he lived his life with cystic fibrosis but was never defined by it. The measure of a person can always be taken from those left behind, and Yelchin is survived by many touched lives. They tell the story of a young man who was fascinating, eclectic, brilliant, and full of life. And someone who died too young.
Many may know Yelchin as the comical Chekov from the recent Star Trek reboot movies. He also starred in Terminator Salvation (2009), Only Lovers Left Alive (2013), and Green Room (2015), among other films and TV shows over a 16-year career that started with a guest appearance on an episode of ER at the age of 10. From that first episode, he was destined to be a star. The son of Jewish-Russian immigrants who moved to the U.S. in 1989, his parents were figure-skating stars before they sold everything to give their son Anton a new life in the U.S. while escaping religious persecution in the process. The family found both fame and tragedy in their new home.
Like most good documentaries, the story doesn't tell the story. The footage is culled from home movies, new interviews, photographs, and film/TV clips from Yelchin's life. The interviews with his parents Viktor and Irina are particularly touching as they show parents grieving the loss of their only child. Few should know the horror. The interviews with stars such as Jodie Foster, Jon Voight, Chris Pine, Zachary Quinto, J.J. Abrams, Jennifer Lawrence, Zoe Saldana, and Simon Pegg, among others, tell the story of a man who touched so many lives in so many ways. These are not run-of-the-mill perfunctory eulogies; they are heartfelt and touching memorials. Every one of them.
Therein lies the beauty—the beauty of a life who touched so many lives. While it is easy to be star struck during the film, that feeling quickly fades into simply watching friends lamenting the loss of their friend. I couldn't help but be touched by the emotion, the mood, and the love. While it is not a particularly intricate documentary, it effuses with heart. In a world of caged children, religious persecution, racial bigotry, and venal xenophobia, this story of the son of immigrants who touched so many lives is refreshing and beautiful. He was a special soul.
You will like this film if you enjoyed For the Love of Spock, Amy, and/or 20 Feet From Stardom.
Opened August 30th at the Chez Artiste.
The Handmaid's Tale—Season 3 (Hulu)
This is still the best show on TV.
I wrote that proclamation in July 2017 about season one and then again in July 2018 about season two (re-reading those reviews is instructive). It still stands. This season is a bit different than the first two—building slowly to a sizzling finish. We find June as a handmaid to one of the founding fathers of Gilead, Commander Lawrence (Bradley Whitford). In real life, Whitford is one of the most outspoken liberal actors in Hollywood, so to see him playing a scoundrel creates a wonderful unease. Our suspicions that he may be better or worse than we think are constantly changing. Casting decisions such as these are the gold this series has been mining since its first episode. Julie Drezten as his wife is utterly compelling as an unstable being who has been driven there by the hell she sees around her and the role she and her husband have played in its construction. Yvonne Strahovski as Serena continues to shine, and of course, Elisabeth Moss as June is still a perennial contender for Best Actress on TV.
While I found myself wondering midway through the season if it had lost its edge, it picks up momentum and ends on all the right notes. The cinematic aspects are brilliant: the sets, the shot compositions, the cinematography, the editing, and the sound are still the best formalism on TV. It is more cerebral at times—even more so than usual—and it investigates the inner workings of the system, the people in charge, and the people who enable those in charge. As it did in the first two seasons, it has an uncanny ability to perfectly nail the contemporaneous political atmosphere. It is not just those in power who deserve our enmity, the show tells us, but those who look the other away deserve it as well.
You will like this show if you enjoy The Marvelous Mrs. Maisel, Better Call Saul, and/or Orange is the New Black.
Seasons 1 – 3 now playing on Hulu.
Vincent Piturro, Ph.D., is a Professor of Film and Media Studies at Metropolitan State University of Denver. He can be reached at vpiturro@msudenver.edu. And you can follow "Indie Prof" on Facebook and @VincentPiturro on Twitter.