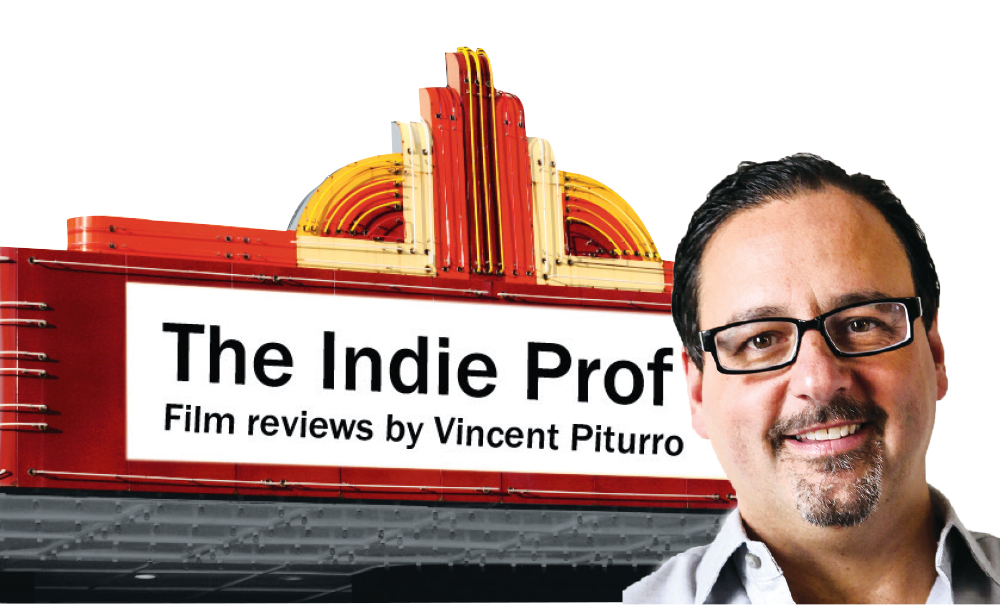 This month's column gets back to routine with two reviews: one movie and one TV show. Let's hope the world soon gets back to routine as well. I hope to see you at the movies soon.
Ma Rainey's Black Bottom (Netflix)
As I've said before on these pages, stage plays turned into film have a tall task: one medium is visual while the other relies purely on dialogue. Based on the stage play by August Wilson and directed by George C. Wolfe, this is still a wonderfully-acted film that lays bare the exploitation of black art/artists throughout American history (among other things). Where it lacks in visual flair, the film makes up for it in the snappy performances, the insightful dialogue, and the stinging social criticism. In particular, Viola Davis is magnificent as the larger-than-life eponymous blues singer, and Chadwick Boseman is stirring in his last performance.
The story concerns a contentious recording session where legendary blues singer Ma Rainey fights with the white management, spars with her own band, the band fights amongst themselves, and well, everyone fights with everybody it seems. This is all set amidst 1927 Chicago and the horrible race relations therein. The sharp dialogue highlights the past, present, and future—some hopeful and some not-so-hopeful—of race relations in the city and the country writ large. Even though Ma is a larger-than-life, beloved figure, there are limits to how far she can push everyone and what she can/can't do. She continually surprises, however.
This was a very good year for stories, films, and performances by women and people of color. Ma Rainey's Black Bottom is another in that group, and let's hope this trend continues and grows. We need it.
You will like this if you enjoyed Fences, One Night in Miami, and/or Moonlight.
Killing Eve (BBC & Hulu)
Season three of this stylized and quirky show catapults it into the running for the best show on TV. The show is predominantly produced, written, and directed by women, and the two protagonists of the show are both women—Sandra Oh as Eve and Jodie Comer as Villanelle (do your quick French translation on that one). The premise since the beginning of the show has Eve, a British intelligence agent, hunting down Villanelle, one of the most dangerous assassins in the world, who works for Russia. Eve is clever, thoughtful, and logical (if not bored) at her job while she is somewhat inept at her marriage with a dry, wonderful sense of humor. Villanelle is a psychotic killer with a comic touch and flair for the dramatic. The two become enamored with each other. Eve finds a purpose in chasing Villanelle.
Season one was adapted from the Villanelle book series by Phoebe Waller-Bridge (creator, writer, and star of Fleabag); season two by Emerald Fennell (writer/director of Promising Young Woman); and season three by Suzanne Heathcote (Fear the Walking Dead). The show is masterfully done on every level, and each season fits perfectly with the previous season while adding new wrinkles. The brilliant writing has won many awards, as have Oh and Comer, Fiona Shaw (as Eve's handler Carolyn) for best supporting actress, and Kim Bodina (as Villanelle's handler Konstatin) for best supporting actor.
It also marks a breakthrough in the spy/thriller/black comedy/action/mystery etc. genre as it features two strong, interesting, and fiery women who always go against the grain. Oh and Comer are perfectly outrageous in their parts, and that starts with casting. Executive Producer Sally Woodward Gentle put it best when she said that they "didn't want Villanelle to be like Nikita or The Girl With the Dragon Tattoo—that male fantasy version of what a woman who'd come for them might look like. We wanted her to be able to disappear into a crowd." After casting, the writing is superb, and then finally, the execution on the show is downright flawless. It always surprises, is as quirky as the characters, and it is not afraid to take chances. The music choices are particularly inspired, but all cinematic aspects hold up. If you are interested in laughing out loud (and not just through abbreviations on a text), these are your women.
You will like this if you enjoyed Promising Young Woman, Fleabag, and/or Lucy.
Vincent Piturro, Ph.D., is a Professor of Film and Media Studies at MSU Denver. He can be reached at vpiturro@msudenver.edu. Or follow him on Facebook and Twitter.