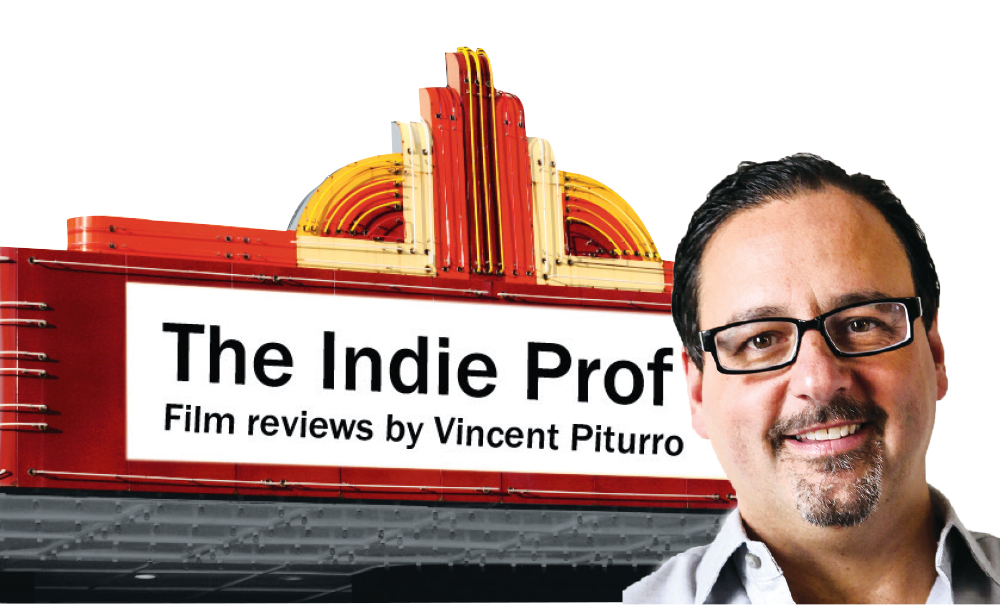 The genre of science fiction is multifaceted and multidimensional. The sub-genres, or different types of sci-fi films, can span a wide range of subjects: unfettered capitalism, abuse of workers, fantastic beings, aliens, sexism, racism, ethnocentrism, xenophobia, and environmentalism, to name a few. That environmentalism has come in several forms over the decades, most of it originating in the 60s and 70s with future worlds of a bifurcated society, journeys off Earth, and dystopic wastelands filled with marauding gangs and factions of the disaffected. The current sci-fi trend of "near-sci-fi" speaks to our decaying world as something not set in a faraway future that allows us a safe distance from it, but rather a world that looks like our own. The stakes have risen for our modern society, and we are racing toward a changing Earth sooner rather than later. The term "cli-fi" is now used to describe a burgeoning sub-genre that speaks to this dynamic of climate change science fiction. Put cli-fi together with near-sci-fi and the result is frightening: look what will happen in just a few years. Our film this week gives us a unique take on this vision.
Mondocane (2021)
The Italians aren't necessarily known for sci-fi, but their cinema has a strong history of genre films that comment on the contemporaneous society in which they made. The Neorealism of the 40s and 50s commented on the post-WWII degradation of Italian society; the "spaghetti Westerns" spoke to the changes in Italy during the 60s; the horror films of the 70s reflected the disaffection of the world at the time; and giallo films dealt with an increasingly violent, misogynistic, and gore-soaked world in the 60s and 70s. Director Alessandro Celli's Mondocane (literally "Dogworld") is a near-sci-fi that incorporates elements of these great Italian films and repackages them for our society today. The interesting twist in this particular movie is that the protagonists are children. The message of the movie is crystal clear from the beginning: we are killing our children.
The setting of the film is given to us in screen titles: a city of environmental ruin divided by a wall. The first scene after the screen titles then presents the protagonists: two young boys, orphans, who have been "adopted" by an old fisherman. The boys only have each other, and the world around them is a society residing on opposing sides of a literal and symbolic wall: the wealthy who live on clean city streets and in sleek houses, and on the other side a polluted, semi-deserted wasteland where gangs rule and orphans toil in a giant factory/orphanage. The abandoned orphans are made to work in poisonous conditions or flee to join a gang. Our protagonists are recruited by one of these gangs headed by a ruthless leader who also has a makeshift school for the kids and engages in Robin Hood-esque nefarious activities. It is all a muddled, moralistic mess, and it is urgent. This world, if it's not already here, is not far away.
Our protagonists are recruited into the gang but first need to prove themselves. Their test is to blow up a pet store that was used to make drugs; the drug lab was successfully taken out, but in the process they killed all of the animals. The test is just one example of the increasingly bad choices we need to make in our own world as we continually pollute it: everything is going to die along with us. Lest we think the gang is all good, we also see them hunt down and kill enemies, strays, and the police. They are ruthless. When one of our protagonists doesn't follow orders and wants to get out, his friend and the rest of the gang hunt him. The mob mentality turns everyone insane.
There are many situations in the movie that paint a dire picture of our near future, and much of current cli-fi/near-sci-fi does similar things. Yet this film raises the stakes by showing us the children of this future and the world they are being given. It's all far-enough away and we don't have to look up until it affects our kids. That is powerful, this is close, and it sinks in.
You'll like this if you enjoyed Mad Max, Children of Men, and/or The City of Lost Children.
Opens 5/27 at The Mayan.
Upcoming reviews of TV shows that are worth your time this summer: Teheran, Severance, and Slow Horses, all on Apple TV. Get a head start.
Vincent Piturro, PhD., is a Professor of Film and Media Studies at MSU Denver. Contact him directly at vpiturro@msudenver.com or follow him on Twitter. For more reviews, search The Indie Prof at FrontPorchNE.com.