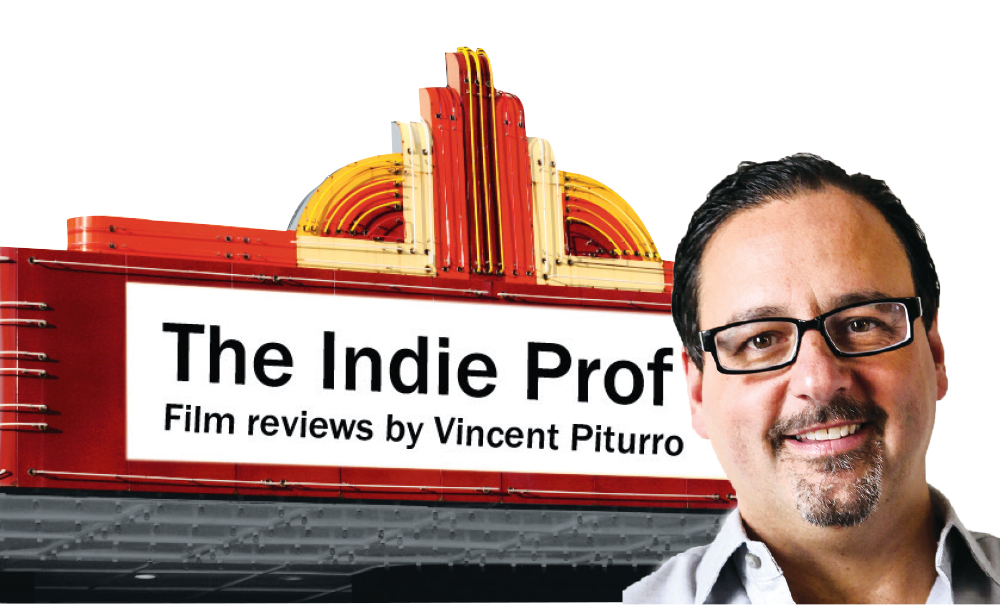 Movie releases are increasing in number and quality, but the main Denver independent theaters remain closed—the Sie Film Center, The Esquire, and Chez Artiste. The Mayan is open on a limited basis with segmented seating. The Esquire, one of Denver's iconic theaters, is up for sale. You can still support the Sie Film Center by watching films on their virtual platform at denverfilm.org. This month I review one movie and one show that excel in writing, directing, and acting.
One Night in Miami (Amazon Prime)
This interesting film, directed by Regina King (star of HBOs wonderful The Watchmen) and written by Kemp Powers, is based on his stage play of the same name. It tells the story of a fictionalized Miami meeting with Cassius Clay (soon to be Muhammad Ali), Sam Cooke, Jim Brown, and Malcolm X after Clay's surprise win over Sonny Liston in the 1964 heavyweight title fight. The travails of the four influential and trailblazing men tell the story of a not-so-long-ago American past that is both ugly and illuminating—the latter in the sense that we have come a long way in a generation, but their visions have still yet to be fully realized.
The film is at turns shocking and poetic, and where it lacks in cinematic virtuosity, it punches with stinging dialogue and performances. A director's first task while making a film is to do just that—direct, and that means working with actors. King does that masterfully, and her steady hand oozes through every scene. Turning a play into a movie is no easy task—one medium depends on dialogue while the other depends on visuals, and the two are usually mutually exclusive. The list of great plays made into films is a short one. The execution is crucial.
That process starts with the writer and takes form through the director and the actors. All three units work seamlessly here. Imagine trying to embody Muhammad Ali? Or Malcolm X, much less Sam Cooke and/or Jim Brown. All were larger than life and all broke ground while literally being firebombed or casually insulted. When we first meet Jim Brown, he is heading home to Georgia after a record-breaking season in the NFL. He is greeted as a star and fawned over by women, but when he asks an old family friend (white man) if he needs help moving furniture, the man tells him "You know we don't allow n___rs in the house." Sam Cooke, a superstar with a golden voice and looks to match, is met with icy stares and silence at the Copacabana. You know the stories of Malcolm X and Muhammad Ali.
Kingsley Ben-Adir as Ali and Leslie Odom Jr. (the stage Aaron Burr in Hamilton) as Cooke are particularly good, but King is the real star here with a dynamite future on tap. I'm not going to put this film into the "great" category, but it is very good and very interesting. It should be required viewing for, well, the entire country right now.
You will like this film if you enjoyed Malcolm X, When We Were Kings, and/or The Chicago 7.
Available on Amazon Prime
Borgen (Netflix)
To call this show the Danish West Wing would be oversimplifying, but the analogy works. Netflix is carrying the three seasons (2011 – 2013) of the show named after the Danish Parliament, and it packs quite the punch; it is pleasantly surprising, sharply written, and wonderfully acted. Getting a glimpse into the inner workings of another country's politics is fascinating, and the stories are by no means fluff: terrorism, the Afghan War, sex trafficking and sex workers, breast cancer, child abuse, domestic strife, the demands on high-profile politicians, and psychological stress on teens. Whew.
The show is anchored by newly-installed Prime Minister Birgitte Nyborg (Sidse Babette Knudsen), a strong, independent, and forward-thinking leader who is not afraid to make the tough decisions and build coalitions where necessary. It is not just liberal fetishism, and in fact, the show often challenges modern-day liberalism and the Danish welfare state. The supporting cast is phenomenal, and if you are a regular of these pages you know such a dynamic always moves a good show/movie into the "excellent" category. The first two seasons find Pilou Asbæk as Kasper Juul, a spin doctor and advisor to PM Nyborg; you might recognize Asbæk as Euron Greyjoy, the fierce, biting, and sadistic leader (after committing fratricide) of the Iron Islands in Game of Thrones. Here, he is a political veteran with a troubled past. Birgitte Hjort Sørensen (another veteran of Game of Thrones in addition to many other films and shows) also shines as Katrine Fønsmark, a reporter who takes on more importance as the series moves along. The cast beyond the core is quite large and diverse, and it cycles in characters at a mind-bending rate.
The show is also proficient—if not stellar—at all of the cinematic effects, but make no mistake, the writing and acting take center stage. The settings are all aesthetically pleasing, and the city of Copenhagen qualifies as another expressive supporting character. It might not have the extended, dynamic, handheld camera long takes of The West Wing, but Borgen uses the settings to its advantages. It is only three seasons, but it is dense and addictive. We may be in for a long end-of-winter and beginning-of-spring, and this show could make a good weeklong binge.
You will like this show if you enjoyed The West Wing, Madam Secretary, and/or The Crown.
All three season now on Netflix.
Vincent Piturro, PhD, is a Professor of Film and Media Studies at Metropolitan State University of Denver. He can be reached at vpiturro@msudenver.edu. And you can follow "Indie Prof" on Facebook and @VincentPiturro on Twitter.