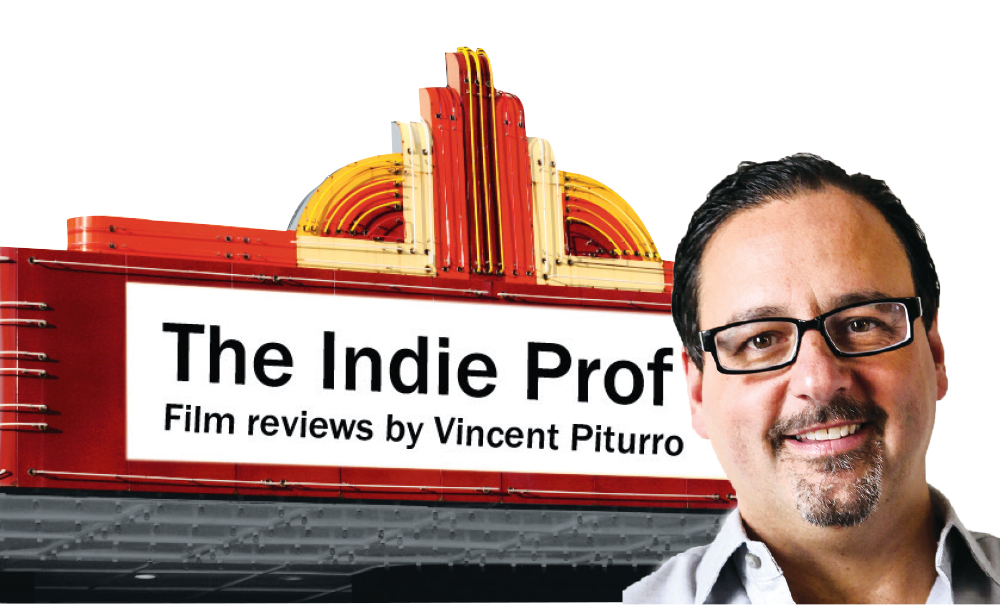 As we head into December, the holidays, and a busy season for all of us, we also get some down time to get away from it all. I review two current movies (both streaming) and then give two short takes that you won't want to miss. I also might have a little fun this month because we should all do the same this time of year! Happy holidays and stay safe, says the Indie Prof.
The Green Knight (2021)
This is a gorgeous film. Written and directed by David Lowery, this version of the famous Middle English poem Sir Gawain and The Green Knight is not wholly faithful to the source work, but it is just as enchanting and equally ethereal. The poem is the lair of literary legend and the love of professorial punditry. (And in case you haven't realized it yet, it was justly famous for its alliteration.) While that source poem has always been open for multiple interpretations, the allure of its style, its depth, its whimsy, and its sensuous material has never been in question. The film follows this alluring path, and it adds a few layers. It is dead serious, magical, and whimsical at various points. The tonal shifts work, however, and the whole package is mesmerizing.
This is David Lowery's coming out party; he has directed a few films up to this point but nothing close to this level of beauty and verve. The talent was evident in his first few films, but nobody saw this coming. Pairing with obvious superstar-to-be in cinematographer Andrew Droz Palermo, the duo has fashioned a film that is alternately dreary and dreamlike and then realistic and rancid. The green forests and meadows of King Arthur's England are there (ironically shot in Ireland), but the lighting coupled with the meandering camera create a constant cornucopia of captivating images. There are even actors.
Dev Patel stars as the conflicted journeyer: he is serviceable but never rises above the camera. Sean Harris is memorable as the breathy King Arthur; Alicia Vikander is stunning as the seductive and sultry "The Lady" while also playing the doey, dreamy, denizen of Gawain's love, Essel; Joel Edgerton is superb in a spot role; and Sarita Choudhury is mesmerizing as Gawain's magical mother. To be certain, however, the true stars here are Lowery and Palermo. This is a cinephile's dream, and it goes beyond the acting—the writing, the direction, the sets, the cinematography, the editing, and the sound all create visual poetry.
The interpretations of the source material are many, but the visuals add another dimension to the legend—the magical aspects are realized through meaningful cross-cutting in the editing while the environmental toll we are having on the Earth, not to mention the body counts that we are racking up, are made viciously apparent through settings. It is hard to ignore such stunning visuals, and watch for those if nothing else. But there is plenty else: it is mesmerizing, momentous in scope, and even melancholically monastic at points. (That's a lot of alliteration and about all I've got.)
Now streaming.
You'll like this if you enjoyed Willow, The Seventh Seal, and/or The Lord of The Rings Trilogy.
Lamb (2021)
Talk about tonal shifts! If you've read these pages, you know I have an affinity for Icelandic film. They tend to be filled with dark humor, longs spaces of silence, beautiful landscape cinematography, whimsical happenings, and many times, unexpected violence. This film is no different, and it pays to watch all the way through. Directed by Valdimar Jóhannsson and starring the outstanding Noomi Rapace, the story is simple: a sheepherding couple in rural Iceland make a peculiar find one day in their barn. As other people come into their lives and their peculiarity is revealed, the surprise hits like a barn door. But then we become similarly enmeshed in the couple's success, or subterfuge, depending on how you look at it.
If all this feels like I am being uncommonly oblique, I am. The story gives us quite the surprise, and that is wholly different from suspense. With suspense, the audience is let in on the "bomb under the table" scenario, but with surprise, we don't know it is there in the first place. All very Hitchcock. This movie gives us a healthy dose of both. And once we think we are in the realm of fantasy, we get more of a Grimm Brothers fairy tale. If you remember those, they were unforgettably gruesome. Just like those tales, this one is probably not for the kids.
Now streaming.
You will like this film if you enjoyed Fargo, The Lobster, and/or The Favorite.
Short Takes:
Dune (2021) lives up to the hype. You'll have to catch it in the theater now, and this film deserves to be seen there. My review is simple: wonderfully operatic.
Narcos: Mexico Season 3 (Netflix) is now streaming all 10 episodes of its final season. The show's ethos is simple: "Mexico doesn't have a drug problem; Mexico has a corruption problem and a poverty problem. America has a drug problem." The show itself is not so simple, however, as it cross-cuts among continents, cities, characters, and situations at a dizzying pace. This season is quite violent and shows how the cartel activities escalated throughout the last 30 years. If you can take the violence, the show is brilliant in all aspects.
Vincent Piturro, PhD., is a Professor of Film and Media Studies at MSU Denver. Contact him directly at vpiturro@msudenver or follow him on Twitter. For more reviews, search The Indie Prof HERE.