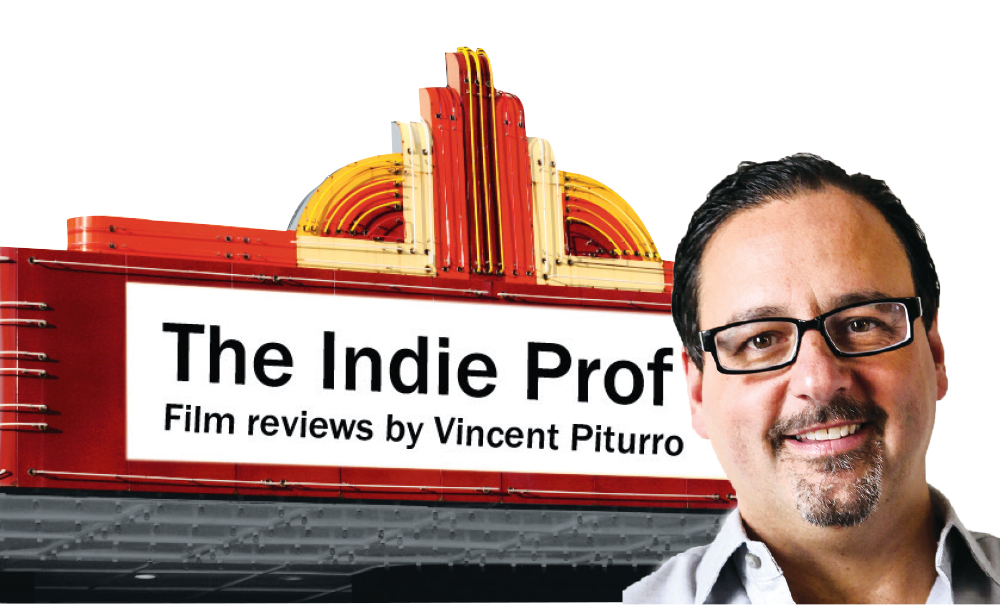 Many times my reviews cover very dark, heavy, and/or (somewhat) disturbing films, so this column may be a welcomed respite. Well, sort of. Enjoy these two wonderful documentaries and start the new year on a high note!
The Rescue (2021)
We all remember hearing the story of this wonderful documentary: in the summer of 2018, 12 Thai boys and their soccer coach were caught deep inside a flooded cave. Their rescue was broadcast all around the world, and everyone saw the agony of the waiting as well as the thrilling happy ending after 17 days. American coverage was mostly sound bites, strained faces, and rain; it was sorely lacking in the details, however. This film from the makers of Free Solo (2020), Elizabeth Chai Vasarhelyi and Jimmy Chin, gives us those details in stark, emotional, and stirring fashion. Perhaps we are lucky we didn't know the entire story at the time, but we are certainly fortunate to have this wonderful film now.
I have argued many times on these pages that what makes a great documentary film is more than story. Films are works of art: they have form, structure, pacing, and a language all their own. What makes a great documentary film is a great story inside of a great film; that is exactly what we have here. The filmmakers have fashioned it around specific characters, and they use extant footage as well as new footage, interviews, animation, and re-enactments. The cinematography of the events comes from actual footage, the setting is very real, the original score is properly dramatic, but it is the editing that shines here and makes the movie go. The editing helps the finished product play like a thriller that always keeps us enthralled.
The film gives us fascinating principals and miraculous events, yet all I remember is the spotty coverage and something about Elon Musk. What I never heard was that the entire rescue was made possible by two middle-aged Englishmen whose hobby was cave diving—John Volanten and Richard Stanton. Once the Thai Navy SEALS realized they did not have the proper training for the daring endeavor, they summoned the Englishmen. A few days later, these men had the weight of a nation on their backs. Volanten and Stanton would be the first to find the boys alive and the last to bring them out.
Water is life. Yes, it gives us life but it also can be lethal—whether that is from too much or too little. We in the West know the too-little part, but many others around the world live in fear of it. The fear is real in this film, the faces are real in this film, the rescue is real in this film, and the characters are real in this film. You just can't make this up.
One other note: thankfully, it never mentions Elon Musk.
Available on Disney+
You will enjoy this movie if you liked The Cove, Free Solo, and/or Man on Wire.
Summer of Soul (2021)
This is a visual and aural feast: a magnificent, ebullient, and informative film that achieves the rare feat of entertaining while giving us lessons in history, culture, race, and politics. The premise is simple: we get to see original footage of the 1969 Harlem Cultural Festival, footage that had been abandoned for 50 years. We have heard plenty about Woodstock, the music festival that took place that same summer just 100 miles away, but we have never heard of this Festival. The event took place over the course of several weekends that year and included some of the all-time music greats. Director Questlove wonderfully brings it all back to life.
Stevie Wonder opens the film, and our show, from the stage in Harlem. We then see the acts—legends of music—as well as hear from them, hear from attendees, and hear from a generation that began to change the way our country views race and race relations. Of course that journey continues, and it is not always pretty. The film recognizes this fact and embraces it; the festival was an eye-opening experience for many and empowering for many more. The music is uplifting, the costumes audacious, the lessons timely, and the ethos is powerful.
I was born that same year, just a few months earlier and just 8 miles away from where the Festival was held. Yet I had never heard of the Harlem Cultural Festival. Why is that? That may be material for another page in this newspaper, but I can say this: my children know about it now. You and your children should as well.
Now available on Hulu.
You will enjoy this movie if you liked 20 Feet From Stardom, Standing in the Shadows of Motown, and/or Amy.
Vincent Piturro, Ph.D., is a Professor of Film and Media Studies at MSU Denver. Contact him directly at vpiturro@msudenver or follow him on Twitter. For more reviews, search The Indie Prof at FrontPorchNE.com.