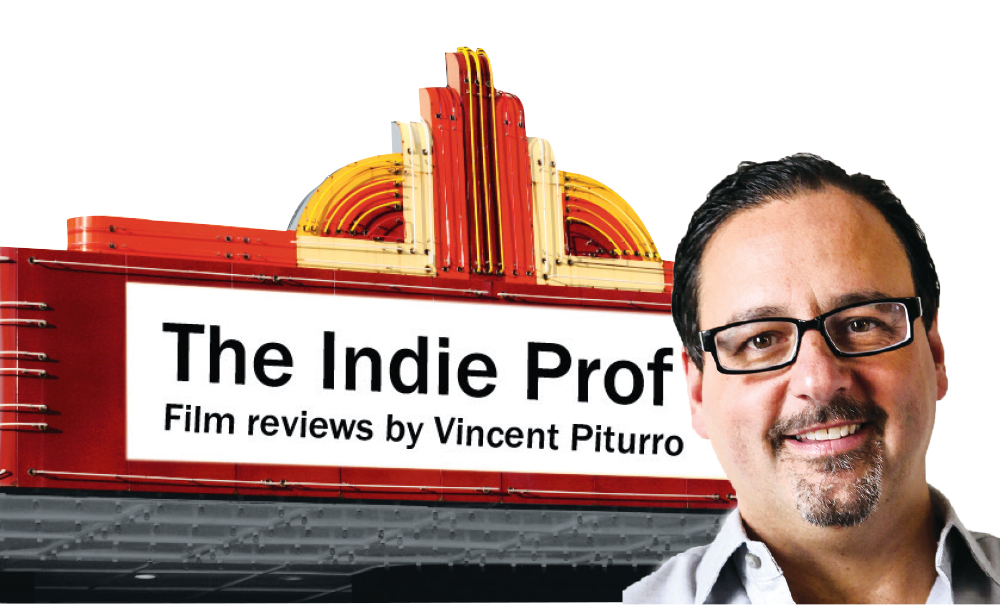 As we ring in the new year, the best films from 2022 are in the spotlight. The race for the Oscars is now a sprint, and we continue to look at the contenders for the various awards. This month, I review a unique and unsettling gem that will certainly be nominated in at least one category, and the second is one of the best and most provocative documentaries of the year. Awards or no, both films reward your viewing. Finally, I review a book from my shelf—great reading for a cold January day. Enjoy.
The Whale (2022)
Darren Aronofsky knows how to get under our skin. And stay there. The enigmatic director who began making films with the indie hit Pi and then the polemical and insufferable (and I mean that in a good way) Requiem for a Dream, has always been able to give us difficult stories about difficult people. Aronofsky's superpower is that we can't turn away, no matter how unseemly, how unattractive, or how disgusting the material. His newest film, The Whale, is no different an endeavor. The multiple meanings of the title are opaque at first blush, but like everything Aronofsky, it ultimately makes sense. And it repulses. And it shines.
The film is based on the play of the same name by Samuel D. Hunter, and the plot is deceptively simple: an extremely obese man attempts to reconcile with his estranged daughter as his health rapidly declines. I say "deceptively" because the themes are layered and slowly peel back, as Aronofsky has described, "like an onion." The lead character Charlie is played by Brendan Fraser in a tour-de-force, comeback performance for the decades. To be clear, Fraser was never a celebrated dramatic actor, but after disappearing from the screen for many years, he is back with a brilliant performance. He received a standing ovation at the Venice Film Festival and has been feted ever since; he will certainly be a worthy Oscar contender for Best Actor. The supporting cast of Hong Chau, Ty Simpkins, Sadie Sink, and Samantha Morton are all very good, with Chau being a standout of that group. Save a single shot of another extra, they form the entire cast.
The most important aspect of this review should center on one thing: this touching, dark, yet effervescent film is based on a play. This usually never ends well since plays and films are completely opposite art forms: a play is based on dialogue and a film is based on visuals. The visuals of a play are static, and the dialogue in a film usually drags it down. The two are not a natural marriage, yet Aronofsky, along with longtime cinematographer Matthew Libatique, editor Andrew Weisblum, and production designer Mark Friedberg bring alive the play. The lighting, camera work, sharp editing, and rich set design collapse the proscenium arch and make us feel like a drone spinning around the action. The actors, particularly Fraser, seal the deal. It's an enticing and wonderful package.
I have read dozens of the film's reviews, and one thing is true: Aronofsky is still divisive. The aforementioned films divided critics and the public alike, as did The Fountain, The Wrestler, Black Swan, Noah, and Mother! I find him brilliant, willing to take chances, and unfettered by corporate movie algorithms. Fraser will get the (well-deserved) accolades here, but make no mistake, Aronofsky is the fulcrum. There are many reasons to see this film—the title and the allegory about America are tantalizing enough—but for me, it is the directing.
You will like this if you enjoyed any Darren Aronofsky film.
Currently in theaters and on VOD soon.
Navalny (2022)
Just as Darren Aronofsky gets under your skin, for many years now Alexei Navalny has taken residence inside Vladimir Putin's skull. You probably know the larger strokes of Navalny's story: the Russian politician who dared to challenge Putin, was subsequently poisoned and nearly died, and now resides in a Siberian prison. What you may not know are the fantastic details of Navalny's story, and this interesting and insightful documentary gives life to some of those details, and most strikingly, as they are happening. It is a fascinating glimpse into the life of a mercurial character in a ridiculously impossible situation.
The documentary takes place after Navalny is poisoned and before he returns to Russia. Director Daniel Roher makes use of inside access to the titular character and gives us interviews and as-they-are-happening miraculous events in Navalny's life. If we didn't know some of the story already, this might be an interesting fictional film. Rather, we get a documentary about a dictator, the police state over which that dictator rules, and how people become pawns and targeted objects in that society. Once we take a step back and realize the implications of these events and actions, the story is horrifying. How far away from such activities were/are we in our own country? That seems to be a looming question as we watch from our cozy U.S. living rooms. Watch with care.
You will like this film if you enjoyed Winter on Fire, The Square, and/or Citizen K.
Available on HBO Max.
Bag Man: The Wild Crimes, Audacious Cover-up, and Spectacular Downfall of a Brazen Crook in the White House, by Rachel Maddow and Michael Yarvitz (2020).
Yes, that Rachel Maddow. She brings the same insightful, incisive, and intuitive journalistic voice to her writing that she has brought to the news for so many years. This book tells the story of Spiro Agnew, Nixon's disgraced VP and the grumpy, grandiose, and greedy character who rose to power on graft and fell from power due to his guile. Venal men are an unfortunate part of our American history, and too often they reside in untouchable positions of power.
Maddow charts his meteoric rise and fall with an eye to the present, and that searing eye allows us to consider the consequences of putting such men in power again and again. Along the way, we learn fascinating tidbits about many of the contemporaneous historical characters that would gain fame and fortune in his wake, namely, George H.W. Bush. This breezy read can be finished in an afternoon, and after that particular tidbit, I'm sure you will.
Vincent Piturro, Ph.D. is a Film and Media Studies Professor at MSU Denver. He can be reached at vpiturro@msudenver.edu or follow him on Twitter. For more reviews, search The Indie Prof at FrontPorchNE.com.