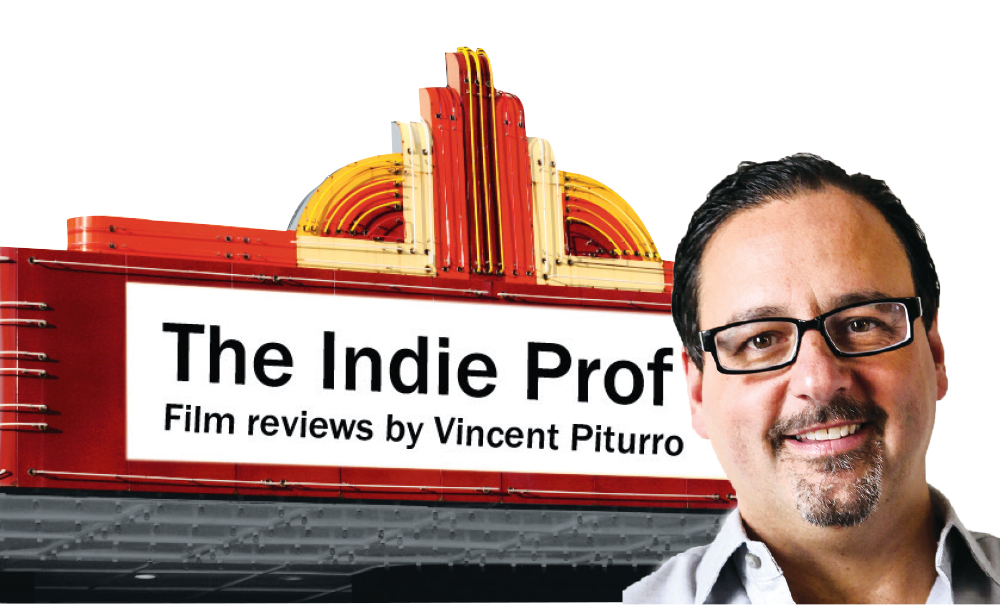 This month's reviews focus on the subject of revenge. To be more specific: male revenge. To be even more specific: bloody, gruesome, and sometimes inexplicable revenge. Both come from talented and fierce filmmakers: one is a seasoned veteran with a simple visual style and dense plotlines, and the other, while not as established, gives us lush settings, believable details, and an immersive world of his own. Both are endlessly fascinating.
The Northman (2022)
There has been a ton of hype for this much-anticipated third feature from director Robert Eggers. His first two films—The Witch and The Lighthouse—were critical favorites, including this critic in particular. Those two were period pieces (1600s and 1800s), and The Northman now goes much further back: to the Viking legend that inspired Macbeth. The same Eggers touch is still here: the lush settings, the reality of the world, and the impeccably-dressed frames. The acting is good, and all of the technical aspects are superb. In the midst of all the violence, blood, and revenger, however, I felt something wanting here—something that made the first two films shine: subtext.
Our hero Athlet (a pumped-up Alexander Skarsgård) is on a lifelong quest to avenge his father's death at his uncle's hand. He pursues his uncle to Iceland, where said Uncle lives in exile with Athlet's mother (Nicole Kidman) as his wife. There, Athleth meets Olga (Ana Taylor-Joy), falls in love, and pursues his revenge. All of the performances are good (albeit with some unfortunate accents), but none ever rise above that.
Eggers has said he was inspired by the Icelandic Sagas but worries about the right-wing adoption of the pumped-up machismo and strict patriarchy at work in the film. It doesn't seem he was all that worried while filming however, and the subtext suffers for the action. But since this was his first big-studio movie, something may have been lost in the studio process. It's a shame.
If this was a movie by any other director, I would be ebullient. But Eggers has a record now, and he has to live up to himself. Subtext aside, The Northman is a visual treat that will thrill anyone who loves history and action married on the screen. It will thrill and excite. It just may not sit with you for very long.
You will like this if you enjoyed The Witch, The Lighthouse, and/or Valhalla Rising.
Now playing in theaters.
The Card Counter (2021)
The Card Counter is everything you want in a Paul Schrader film: thoughtful, intense, with something just…off. The subject of the movie is William Tell (a fantastic Oscar Isaac), a solitary man who spends his days counting cards at blackjack tables in small casinos around the country. He moves from town to town to keep from getting caught or barred. He spends his nights in cheap motels where he covers all the furniture with white sheets and tape. I told you it was off.
Tell's spartan lifestyle is easy to see, yet like any good card player, he is not so easy to read. The voiceover gives a little insight, but mostly it details the algorithms running around in his head. His life takes a turn when he meets Cirk (Tye Sheridan), a young man bent on avenging his father; his father was a prison guard at Abu Gharib who did time for his involvement in the torture scandal. He then became a violent drug addict who eventually killed himself after Cirk's mother left them. Cirk wishes to kill the man he thinks is responsible for his father's downfall, and when Cirk relates a story about his father and Tell, Tell agrees to help.
Every screenwriting book in the world tells the writer to avoid voiceovers and flashbacks because they slow down the plot and take away from the visuals. Yet Schrader, and his sometime collaborator Martin Scorsese (Taxi Driver and Raging Bull), know how to use both techniques for effect. Schrader employs them while relying on a captivating Isaac to carry the show. Tiffany Haddish as Tell's "agent" and Sheridan are good in their roles, but Isaac is the show. We first connect to his logical and taciturn manner, and then we begin to see a shift in him toward something…different. It all adds up in the end.
This is a fantastic film in all respects, one which I thought could have contended at the Oscars. Lord knows they need to focus more on the films.
You will like this if you enjoyed Affliction, Inside Llewyn Davis, and/or First Reformed.
Available on demand.
Vincent Piturro, PhD., is a Professor of Film and Media Studies at MSU Denver. Contact him directly at vpiturro@msudenver.com or follow him on Twitter. For more reviews, search The Indie Prof at FrontPorchNE.com.