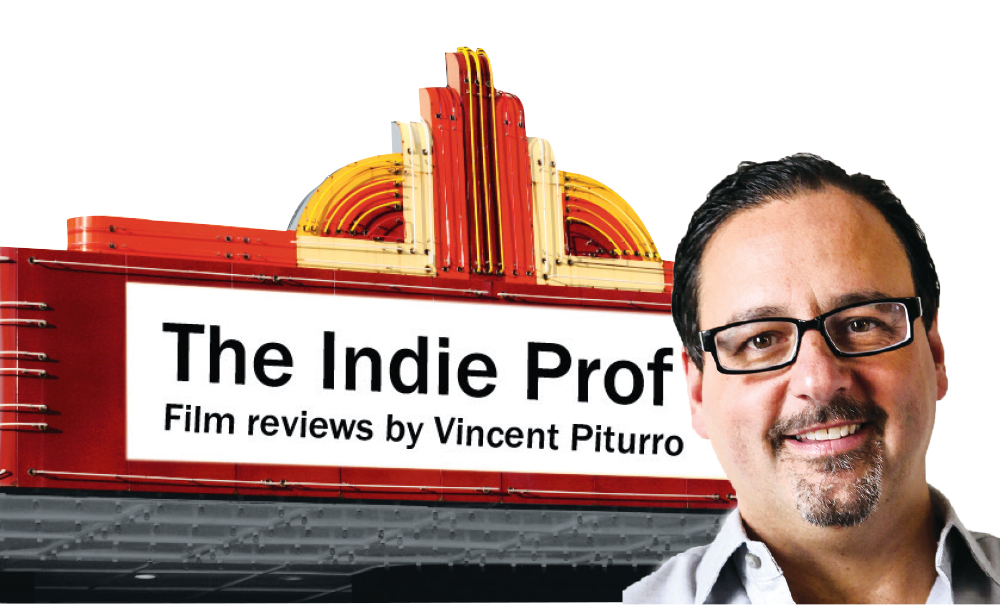 April is Women+Film month at the Denver Film Society, and this year's program runs from April 5–10. From the Denver Film Society: "Women+Film showcases documentaries, narratives, and short films celebrating the best in women-centric programming; both by and about women. These thought-provoking stories of women from around the world are sure to inspire all audiences. Come be inspired by the powerhouses in filmmaking that come to discuss the films in person and the important issues they cover." See the website at www.denverfilm.org for the specific program, including dates and times. Below are reviews of a few selections.
The Eternal Memory (Chile—2023)
This documentary from Chilean director Maite Alberdi tells the story of a couple struggling through a difficult case of Alzheimer's Disease. The couple are prominent Chileans—Augusto Góngora, a noted TV journalist and author; and Paulina Urrutia, an actress and former Minister of Culture for Chile. Góngora is 15 years the elder in the relationship, and as we meet him, he is 71 years old, frail, and suffering through the awful disease. Urrutia, younger and still active, is his caretaker. Algerdi brings us up close to the couple—at times, uncomfortably so—and we are stitched into their difficult journey. The journey isn't static, however, as we dive into their pasts, learn about their work and lives, and in the process, reconcile memory with the lived existence. The end result is a poignant meditation on being, on memory, and on love.
Góngora was a well-known journalist going back to the late 70s in Chile—he covered a difficult period in which the brutal Pinochet regime executed thousands, disappeared thousands more, forced many into poverty, and ruled with an iron fist from 1973—1990. The dictator also heavily censored all aspects of Chilean society, including the arts. Those opposed would either disappear or be executed. Góngora walked the fine line of reporting the events in real time, and we see many of his clips from the period—oftentimes focused on the widespread poverty of the society, and in several clips, focused on the forgotten children of the era.
Urrutia was a star of the stage, TV, and film; she became a union advocate and activist; and she also served as President of (what is essentially) the Ministry of Culture for many years. In the film, we first meet her as the wife of an elderly man suffering from Alzheimer's, and yet, she is so much more and so wonderfully aware. She loves Góngora, she takes care of him, she stays up with him through the difficult nights of hallucinations and pain, and she even asks the difficult questions that need to be asked in such a space. Urrutia is absolutely wonderful—full of life even in the face of death—and determined to help Góngora remember his rich, full, and meaningful life. This is her story as much as/more than his.
If you've ever seen someone in the throes of Alzheimer's, the film will activate extreme emotions, as it did for this writer. When someone forgets who they are and who they were, the emptiness and despair we feel is beyond devastating. The film captures that sense of watching life slowly escape from a living, loving being. Even if you haven't experienced it, you will most certainly sympathize with this personal and intense film. In the end, there is some light—the light that we shine ourselves, the light that illuminates the past, and the light that comes from a beautiful existence.
Monica (U.S.—2023)
Monica (Trace Lysette) is a transgender woman, estranged from her family for many years, who returns to her hometown to help care for her dying mother. Does her mother recognize her child? Does Monica forgive her mother after being shunned and banished? Does Monica's brother now accept her? This close, personal, and intense film captures the emotions of such a dynamic and asks these difficult questions without being trite or cliché. Italian director Andrea Pallaoro offers us a soft and intimate film that never leaves us far away from the faces and emotions of the characters. We move into Monica's perspective from the beginning and do not leave her side. The medium of film is well-suited to psychological intimacy if done correctly, which is quite rare. Pallaoro accomplishes this highwire act with the help of an excellent cast, including Lysette with understated grace as Monica and the always-sparkling Patricia Clarkson as her mother.
The film is a wonderful balance of nuance and not-nuance in the sense that it doesn't give us easy answers to difficult questions, but at the same time, it forces us to contemplate those questions. The cinematic aspects force us into that contemplation—with an overabundance of close-ups and long takes that bring us extremely near to the characters. We don't always like that as viewers, but it works to precision here. Finally, this is a story we need to see and a topic we need to discuss. It is a welcome addition to the world.
Girl Talk (2023)
"They tell us to speak lower and that we shouldn't interrupt the boys. Screw that. The problem isn't us; the problem is the judges." Such is a piece of advice given to a group of young women debaters in a Massachusetts high school in this fascinating and brisk new documentary. These brilliant and motivated young women will be the leaders of tomorrow, and their story serves as a microcosm for the larger society surrounding them.
The film follows five young women as they navigate the competitive and high-stakes world of high school debate, showing them in their element as well as through insightful interviews. It shouldn't come as a surprise that most national debate champions are boys, and this film shows the inner workings of that dynamic. These are smart, thoughtful, and reflective young women who fight forces beyond their control every single day. In a male-dominated subset of a male-dominated world, they are fighting history and tradition and maybe, just maybe, changing a small part of that world. A fascinating look into this high-pressure world.
Vincent Piturro, PhD., is a Professor of Film and Media Studies at MSU Denver. Contact him directly at vpiturro@msudenver.com or follow him on Twitter. For more reviews, search The Indie Prof at FrontPorchNE.com.