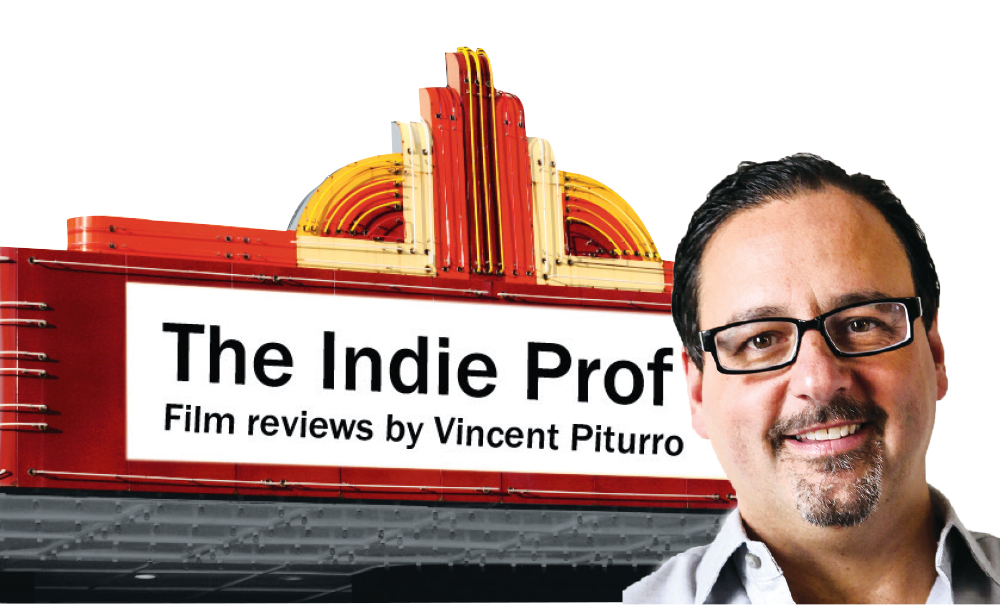 This month I review two films—one an Oscar winner, and another that should be mandatory viewing. Coming soon: The Sci-Fi Series!
My Octopus Teacher (2020)
Who knew that we needed an octopus in our lives? It turns out that this is a beautiful film for the moment, and it was just awarded the Best Documentary Feature at the Oscars. I have yet to see all of the films in the category, but this one is deserved and more than worth your time.
Directed by Pippa Ehrlich and James Reed, it tells the story of diver Craig Foster, who, over the course of a year, befriends an octopus. We will call the octopus the same thing he does throughout the movie: "She." Foster needed a break from life, so he went back to his roots in South Africa. There, on a wild and remote cove, he reignited his passion for diving. The cove itself is a beautiful and dangerous kelp forest that sits at a particularly angry piece of the Atlantic Ocean. The currents are treacherous, and the water is infested with sharks and other marine life. One day Foster meets She, and the film documents their relationship over the course of a year. The year would be transformative.
She is certainly the star of the film, but the kelp forest and its teeming ecosystem is a close second, as documented by underwater cameraman Roger Horrocks. The cinematography is brilliant: as colorful, dynamic, and as expressive as the world it documents. At times it floats through the forest like so many of the animals within, and other times it brings us up close and personal with She, as Foster reaches out to her and She responds in kind.
The story is immensely captivating, but the cinematography, editing, and structure are just as exciting. We are thrust into this world with ebullience and verve, and we feel as free as Foster in this underwater paradise built atop a minefield. She is simply a revelation, and she takes our emotions on a roller-coaster as she navigates her tenuous existence alternately finding food and conversely trying not to be food. We learn along with Foster about this curious and intelligent creature, and we feel for her in a way we probably can't for humans. As we understand more about her life and environment, our world expands, our curiosity is piqued, and our connection to nature strengthens. These are the big revelations for Foster, and he allows us to share in them.
The film is not without its faults, but they are tertiary concerns at best. We don't necessarily learn much about why Foster was burned out nor what troubled him so. It also gets a bit sappy at times, but we all may need a little sap in our lives right now. This sticks.
You will like this if you enjoyed The Cove, Gorillas in the Mist, and/or Animal Planet docs. Available on Netflix.
The Farewell
The representations of Asians and Asian Americans on film have not been kind to say the least. Throughout film history, the stereotypes ranged from demeaning to downright insulting. Just think James Cagney in Breakfast at Tiffany's. Even more recent films have shown limited range and still don't move far away from "Othering" both groups. The Farewell is a rare and wonderful exception.
Directed by Lulu Wang, it tells the story of a family's good-bye to their dying grandmother (Nai Nai). The protagonist Billi (Awkwafina) is a New Yorker who travels to China to join the celebration. There is a catch, however: the entire family knows Nai Nai is dying of cancer, but Nai Nai does not. The whole business sounds awful to us Westerners, but there is one scene where Billi's uncle explains it all to her. He is explaining it to us as well, and the lesson is eye-opening.
The directing is very good, the writing is excellent, and the performances sparkle. We should all be so lucky to say goodbye in such a unique and personal way. In the process, we see a family who is not stereotyped, not "Othered," but rather, just a family, one with secrets, one who loves, and one who shares grief and joy. It's beautiful.
You will like this film if you enjoyed Minari. There is not much else. Available on most VOD outlets.
Vincent Piturro, Ph.D., is a Professor of Film and Media Studies at MSU Denver. You can reach him at vpiturro@msudenver and follow him on Twitter.