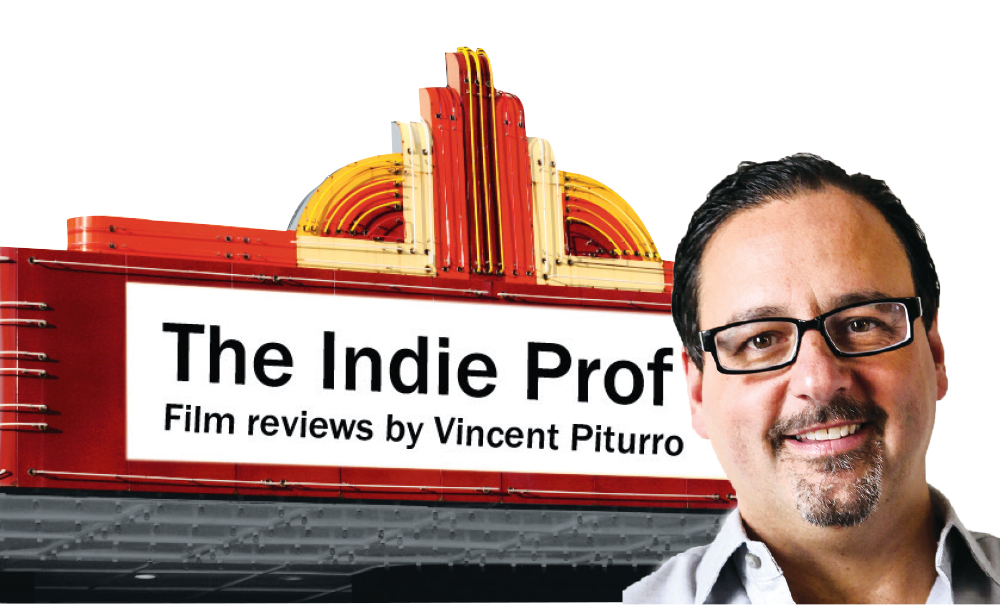 I review two Netflix series this month since theaters have closed and we find ourselves with time to binge. There are 8 seasons spread across these two reviews, and I hope it helps you in this difficult and confusing time.
The Crown
This review will cover season three of the series; the first two seasons were excellent in their own right, and you should certainly watch those before getting here. This season marks a big change, however, and a leap forward in the production. The cast changes are most obvious: Olivia Colman takes over from Claire Foy as The Queen; Tobias Menzies for Matt Smith as Prince Philip; and Helena Bonham Carter for Vanessa Kirby as Princess Margaret. Colman is her usual stalwart self, Carter is solid and even stunning at times, and I find Menzies is the pleasant surprise of the group—he is less well-known than Colman or Carter, and he shines, even overshadows the others at points. Overall, the trio alone is worth your viewing time, but it is the production values that truly reign. (Yes, pun intended.)
The writing is the star of the show. When we mention writing, the first thing that comes to mind is dialogue, but that is only a part of the whole. A screenplay/teleplay establishes the universe of the movie or show, outlining the settings and subjects but also providing overall depth in terms of theme. The writing in this season is so good because of the structure of each episode and how they are all extremely tight and self-contained stories. Each episode is very much its own movie. Each is perfectly well-rounded.
For example, one episode follows a young Prince Charles to Wales as he embarks on a two-month intensive course about Welsh language and history. He is happy at university in London and about to star in a play, but he is ripped out and sent to hostile territory so he can attain the title "Prince of Wales." The monarchy sees it as a way to bridge its differences with Wales and use Charles as an olive branch; of course, he is not seen as one and is reviled. Still, he works through the cultural and educational hurdles and manages to forge relationships. His crowning even serves as a catharsis for him (or so he thinks) as he metaphorizes about his personal situation. The Queen, however, has none of it and curtly tells him that nobody cares what he thinks. "Nobody." The cinematography, especially of the stunning Welsh countryside echoing Charles' emotional state, wonderfully contrasts to the staid and stuffy pomp of the ceremonies. The grays and desaturated colors mirror the hostility of the Welsh people perfectly, and all of the cinematic elements come together beautifully in this episode for a perfectly rounded journey. We can feel everything.
Another episode highlights Menzies as he grapples with a mid-life crisis in the midst of the moon landing; his meeting with the astronauts is a genius of a scene. Still another episode follows Margaret on a tour of America as she charms President Johnson into an aid package for England; Carter steals the show here. An episode about the horrifying mine disaster in Aberfan highlights The Queen's insensitivity and lack of empathy; Colman is wonderfully understated. Each episode is masterfully self-contained and expressively drawn. The entire season is thus a collection of such mastery, and the it all starts with the writing.
You will like this if you enjoyed Darkest Hour, The Spanish Princess, and/or The King's Speech
Narcos: Mexico
There are two different iterations of the Netflix series Narcos: the original series, which in its first three season focuses on Pablo Escobar and the Colombian cartels; and Narcos: Mexcio, which focuses on Miguel Ángel Félix Gallardo, the founder of the Guadalajara cartel in the Mexican drug trade. The latter just released its second season, and it may be the best of the bunch.
The story of Gallardo begins in the 70s when he first formed the cartel and began to consolidate his power. Season one follows his remarkable ascent until he finally makes a grave mistake with an American DEA agent. Season two picks up as he consolidates power but is being hunted by the DEA. Played solidly and sometimes stoically by the wonderful Mexican actor Diego Luna, Gallardo is realized as a plutocrat intent on staying out of the limelight while he rises. With his world crumbling around him and the DEA closing in, he becomes more like Michael Corleone in The Godfather II. Hubris always loses the shootout.
The technical aspects of season two are first-rate, and the cinematography in particular is beautiful, adventurous, and highly stylized while the editing is wonderfully dizzying. Even if violence and/or subtitles are not your thing, the production itself is strong. The casting is particularly good, and you know from reading these pages that I always see secondary performances as an indicator of brilliance. Check.
I would suggest watching Narcos first, before Narcos: Mexico, as it will give you the background and foundation to understand the multiple storylines (sometimes a single episode follows six different lines). That gives you five seasons before you even get to El Chapo.
You will enjoy this if you liked Breaking Bad, Traffic, and/or Sicario.
Vincent Piturro, Ph.D., is a Professor of Film and Media Studies at Metropolitan State University of Denver. He can be reached at vpiturro@msudenver.edu. And you can follow "Indie Prof" on Facebook and @VincentPiturro onTwitter.