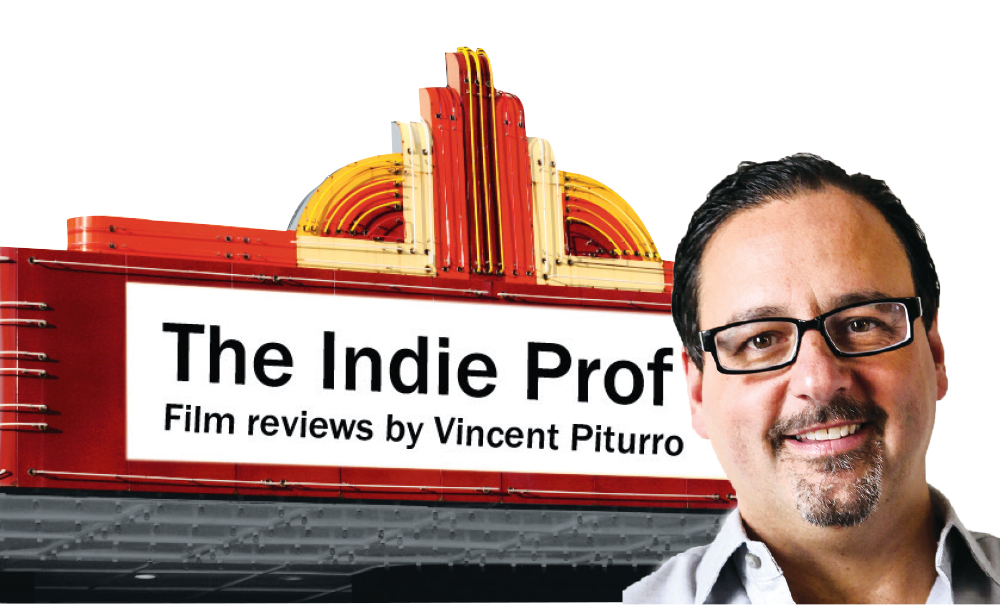 It is time for the annual Oscar column, and that means it is also time for my annual lament about the Oscars. If you have followed this column, I will save you the diatribe; feel free, however, to review my past Oscar columns for my take on the show as well as an idea to transform it. (I am still waiting for the call from the Academy.) Now on to this year's nominees for Best Motion Picture, which I find a wide-open category with the possibility for a surprise winner. I give short reviews of most films, and I have already reviewed two—The Power of the Dog and Belfast—in the February column (Click here for those reviews.) Enjoy the show.
Drive My Car 
Would the Academy give the big award to an international film for the second time in three years? I think not, but Drive My Car from director Ryusuke Hamaguchi is certainly worthy. The riveting story follows a grieving stage actor/director from Tokyo as he searches for meaning in a world without his wife. He takes a job directing a play in Hiroshima and builds an unlikely friendship with his provincial young driver, herself with a broken past as well. This doesn't do the complicated story and characters justice, but the performances drive the film. Those performances are nuanced and dense, as is the writing. Hiroshima itself is the site of one of the world's worst man-made tragedies, but from my own experience, it is a gorgeous city that is now a center of peace and tranquility. It has overcome its past. The setting, therefore, is perfect, and the direction is magnificent. A great all-around film.
Licorice Pizza
Two wonderful beings escape the Island of Misfit Toys and land in Los Angeles circa 1973. P.T. Anderson finds them in what might be the most P.T. Anderson of all P.T. Anderson films, a director who I consider to be one of the top five living American directors. See the filmography: Boogie Nights, Magnolia, There Will Be Blood, and Phantom Thread, among others. There is not much in the way of story to tell except that we follow this oddball pair through a myriad of hijinks while Anderson's quirky, restless, and endearing style oozes through every frame. This is a joy to watch and discuss; perhaps it is not a film for everyone, and I don't see the Academy landing here. Still, this is expert filmmaking from an expert filmmaker and perhaps the best visage of Fellini we have here in America. I give no greater compliment.
CODA
I absolutely adored this endearing film from Sian Heder, best known for her work writing on Orange is The New Black. The story centers around a teenager who is the only hearing person in a deaf family. Ruby (Emilia Jones) has always been the family interpreter and works on the family fishing boat. The other family members, mom Jackie (Marlee Maitlin), dad Frank (Troy Kostur), and brother Leo (Daniel Durant) rely on her as their conduit to the hearing world. Ruby is also a shy but beautiful singer who finds the courage to join the school choir. Her teacher (a shining Eugenio Derbez) sees her talent and urges her to audition for a prestigious music college. The conundrum ensues. This film has been described as a "feel good coming-of-age story," but it is so much more that. It is about the deep roots of a close family and the breakdown of that unit in the larger American society; it is about the struggles of a deaf family in a hearing world; it is about the beauty of art and how that transcends daily concerns; it is about a loving family who find the truth in each other. It is also a superb ensemble cast that shines through every moment of the movie. I usually have a good idea of where movies are going and rarely find myself moved to the point of tears. I was here.
King Richard
This is an expertly acted and directed film from Reinaldo Marcus Green with an Oscar-worthy performance from Will Smith as Richard Williams (best known as father of Venus and Serena). He is a shoo-in for Best Actor. The movie itself is brilliant as well, with excellent performances from the entire cast: Saniyya Sidney as Venus Williams, Demi Singleton as Serena Williams, and Aunjanue Ellis as Oracene Williams. It is also a complicated film with many layers, and Smith's performance is so captivating that we might miss some of the expert direction in particular. The Rodney King beating plays on TV in the background at one point; a gangland killing occurs directly in front of us; the explicit and implicit racism of the white-dominated tennis community surrounds the family at every turn; and nosey neighbors who misread family dynamics cause troubling issues. I would not be disappointed to see this film win.
Don't Look Up
I did not think I would like this movie as much as I did; I had seen so much written about it that it left a bad taste in my mouth. The obvious metaphor for climate change that everyone wants to deny was written by Adam McKay and Denver's own David Sirota and also directed by McKay. With an all-star cast led by Leonardo DiCaprio and Jennifer Lawrence, the film manages to be fun, quirky, thoughtful, and in the end, poignant. There are stretches that are hard to take, but McKay sprinkles in some techniques to let us know we are watching a movie and that it is all a construction. The message is no construction, however, and (contrived) controversy or not, we should all see it.
Nightmare Alley 
This film noir remake of a 1947 film and now directed by the brilliant and bizarre Guillermo del Toro (Pan's Labyrinth, The Shape of Water) tells a brutal and horrifying story. A con man (played by a frightening and frighteningly good Bradley Cooper) finds his calling at a small carnival and works his way into higher society while acting as a clairvoyant. His descent into madness and depravity is captured with ease by Cooper, who has quietly become one of the best actors on the planet. He is the only competition for Smith in this category, and del Toro may take away his second Best Director Oscar. An underdog for Best Picture.
Dune
I reviewed this in January '22 with the simple phrase "wonderfully operatic." A few more sentences are necessary: this dense epic directed by Denis Villeneuve (Arrival) fits the description for my definition of Best Picture: it rates highest in every category—acting, directing, cinematography, editing, set design, costuming, etc. Yet Villeneuve was not even nominated for Best Director. That sums up the Oscars.
The only film in the category I do not review here is West Side Story (due to time constraints and availability). I lament this because I am a fan of the original, and Steven Spielberg never disappoints. All reports note the wonderful performances from Rachel Zelger and Ariana DeBose in particular, the latter nominated for Best Supporting Actress. Look for a full review in the coming months.
My prediction for Best Picture: The Power of the Dog. See you on the red carpet.
Vincent Piturro, PhD., is a Professor of Film and Media Studies at MSU Denver. Contact him directly at vpiturro@msudenver.com or follow him on Twitter. For more reviews, search The Indie Prof at FrontPorchNE.com.